Williams-Sonoma Inc. has named Felix Carbullido as the new President of its namesake brand. He is replacing Ryan Ross, who resigned earlier this month for a leadership position outside the company. Carbullido joined Williams-Sonoma in 2009 as VP, Pottery Barn Ecommerce, and since 2014 has served as its Chief Marketing Officer, leading marketing strategy and operations across the retailer's portfolio of brands.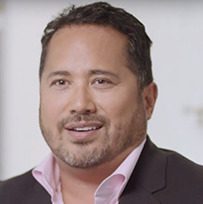 "I am thrilled to join the Williams-Sonoma team in taking this iconic brand to its next stage of growth, and further developing its platform as a leader in the retail and culinary world for years to come," said Carbullido in a statement.
"I am excited for the future growth opportunities we see in the Williams-Sonoma brand with Felix at the helm," said Laura Alber, President and CEO of Williams-Sonoma Inc. in a statement. "He has built an incredibly talented marketing organization, and together we will launch an internal and external search for our next CMO."
Williams-Sonoma had a strong Q1 2022, with comparable brand revenue growth averaging 9.5% across its brands for the period ending May 1, 2022. Pottery Barn and West Elm helped boost the average, with growth of 14.6% and 12.8% respectively compared to the same period the previous year.