REI Co-op has named long-time Amazon executive Cameron Janes to its newly created position of SVP and Chief Commercial Officer. The outdoors retailer also has promoted Kelley Hall to EVP and CFO, and named Vivienne Long to SVP and Chief Marketing Officer.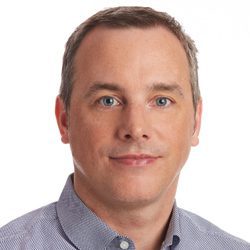 Janes, whose most recent position was VP, Physical Retail for Amazon, will begin his new role on Jan. 2, 2022. He will be tasked with uniting the co-op's retail and ecommerce channels to help REI build a seamless omnichannel experience for its customers and members.
Hall joined REI in 2019 and currently leads strategy, sustainability and finance. In her new role, she will lead the co-op's efforts to build a future-looking, customer-centric supply chain while continuing to decouple REI's growth from its carbon footprint.
Long also joined the company in 2019 to lead its marketing organization and membership work. Since then she has championed REI's membership transformation, racial equity strategy, local marketing efforts and impact work.
"Kelley and Vivienne are phenomenal co-op leaders who have helped drive incredible results for our business and our customers while setting us up for an ambitious growth agenda," said Eric Artz, President and CEO of REI Co-op in a statement. "These three leaders — alongside the rest of a talented senior team — will position us to continue our terrific momentum into 2022."