Flooid, formerly PCMS, has made a number of senior leadership changes to reflect its increasingly international focus. The sales operations platform has hired Diane Palmquist as its new CEO-North America and Group Co-CEO, and also has named Chris Mutter as Group CFO and Eric Bilange as CTO.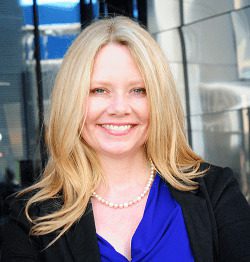 Palmquist will serve as one of two Group Co-CEOs with Martyn Osborne, who was recently named CEO for EMEA and will continue as Flooid's Chief Product Officer (CPO). The two Group Co-CEO positions were created after Tony Houldsworth assumed the role of Group President in April 2020. Houldsworth's CEO duties will be divided between the EMEA and North American business divisions, enabling a local executive focus on growth and operations while Houldsworth manages overall strategy.
Palmquist was most recently CPO at Stibo Systems, and prior to that was General Manager-Americas for Lumesse. Drawing on her experience during a 20-year career, she brings managerial and operational expertise in delivering enterprise solutions to clients.
Mutter's most recent positions include work as a CFO at private equity-backed companies in the renewable energy and leisure sectors, as well as senior finance roles with Quotient and Sema Group.
As CTO, Bilange will lead Flooid's technology, cloud and support efforts. His 25 years of experience include, most recently, Chief Technology and Product Officer roles at Crosslake Technologies, as well as work at firms including Xura, Qualcomm, Capgemini and Netscape.