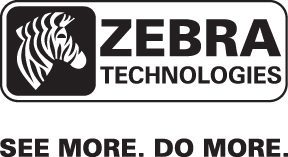 The answer is "Yes," according to an October 2014 survey conducted by Forrester Consulting on behalf of Zebra Technologies. Based on input from 600 global IT and business executives, survey results revealed that a majority of retailers believe the Internet of Things (IoT) will be the most important technology initiative during the next decade.
Some of the most significant findings, unveiled during the 2015 NRF BIG Show, included:
Close to 96% of retail decision-makers are ready to adopt IoT. In fact, 67% already have implemented an IoT strategy and another 26% are planning a deployment in 2015.
56% of retailers cited integrations challenges as the top barrier to IoT deployment, while 47% said security and privacy are an important concern.
The three most important IoT technologies for retailer will include: Real-time locating systems (RTLS), mobile computing and barcoding.
"The advent of new technologies has completely changed the way shoppers interact with retailers, but the shopping experience can be the retailer's strategic differentiator," said Nick D'Alessio, Global Retail Practice Leader at Zebra Technologies. "With IoT, retailers will be empowered with the intelligence to make strategic, informed business decisions that improve customer loyalty and associate effectiveness while creating exciting experiences for their shoppers."
In other news, Zebra Technologies showcased a number of new solutions during the BIG Show, following the completed acquisition of Motorola Solutions' Enterprise Business in October 2014.
New products and solutions include: