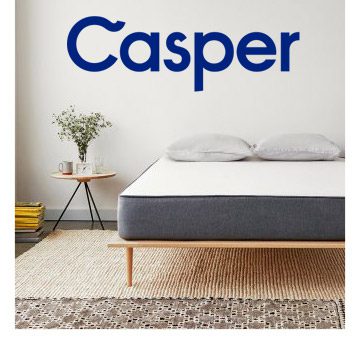 Customers looking for a satisfying night's sleep and maybe even a bedtime story are in luck; mattress industry disruptor Casper plans to expand its business with physical retail locations.
In a move that further proves the relevance of brick-and-mortar retail, the company has posted "help wanted" ads on its web site for two dozen positions, including a Director of Retail to "build and launch our retail store fleet," a Director of Wholesale and a Hospitality Partnership Manager. However, there is no specific timetable for store openings.
"We've always had a lot of conviction that Casper is not a digital-only company," said Philip Krim, CEO and Co-Founder of Casper, in an interview with the New York Post. "We are always looking for great talent across a wide range of channels, including, of course, retail."
Echoing the physical world forays of other pure play retailers such as Canada Goose, Minted, and lest we forget, Amazon, Casper's move reinforces the fact that no matter the product, shoppers still want to see and feel the goods they are about to purchase. Given that its products are beds that are tightly folded into boxes, which unfold on their own when unboxed, shoppers naturally need time to try them out and "sleep on it".
Casper already has tested the physical waters in a variety of ways. In July, it partnered with Williams Sonoma-owned West Elm and its branded boutique hotels. The two-year-old startup joined other retailers such as Birchbox, Warby Parker and Bonobos, with a series of six pop-up stores in Los Angeles, London and, most recently, New York City.