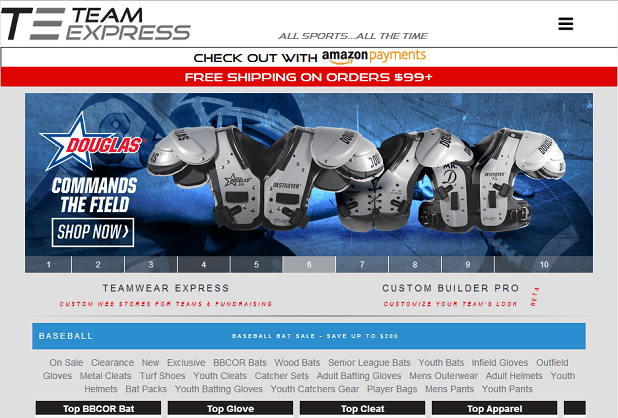 Team Express Distributing LLC is tapping Junction Solutions, a provider of vertical market-specific on-demand software applications and services, to implement Microsoft Dynamics AX 2012 R3.
A multichannel distributor of name brand athletic equipment, footwear and apparel, Team Express markets and sells to consumers through a catalog, call center, its retail store and multiple online branded stores. The retailer also sells to a variety of college, high school and community sports organizations through its Team Sales division.
Team Express selected Junction Solutions due to the solution provider's past successes in implementing Microsoft Dynamics AX systems for other sporting goods and apparel retailers. With Microsoft Dynamics AX 2012, the retailer will replace its legacy order management and financial systems to drive ongoing growth.
"We're excited to implement Dynamics AX to power our growth across all of our channels, and to provide a flexible platform upon which to build future capabilities," said Brian Garcia, VP and CIO at Team Express. "The Junction Solutions team is a great choice for our business transformation. Their industry and product expertise will be instrumental in driving our technology modernization plans to reality."
The Dynamics AX ERP solution will touch several areas of the Team Express business, including customer service, CRM, warehouse management, retail operations, merchandising/procurement, marketing and financial systems.