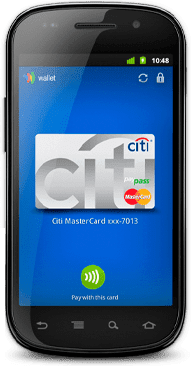 Softcard has sold technology and intellectual property to Google, which plans to use this purchase to enhance its Google Wallet app. For now, current Softcard customers can continue to use the app to tap-and-pay for goods and services in locations that accept NFC-enabled payments. However, the company is encouraging its users to begin using Google Wallet and stated in a FAQ concerning the deal that "in the near future, the Softcard app will shut down and all wallets will be terminated."
This sale follows several turbulent months for Softcard. During that time, the company has rebranded from ISIS to Softcard and has faced increased competition from Apple Pay. More recently Softcard cut its staff by as much as 30%.
In the announcement on February 23, the company indicated that a second agreement may be imminent between Google and Softcard's founders: AT&T Mobility, T-Mobile USA and Verizon Wireless. For now, the three mobile carriers will begin pre-installing Google Wallet, with full tap-to-pay functionality, on all Android-enabled phones running version 4.4 or higher.
Although the Google Wallet app previously was available for customers to download, many carriers chose to block its tap-to-pay functionality and instead support Softcard's solution. The Google-Softcard agreement significantly increases the number of potential Google Wallet users and could cement its place as a key competitor to Apple Pay.
"Over the years, we've received great feedback from people who use this [tap-to-pay] feature, and we've continued investing to make it easy and secure for more people to pay with their phones," said Ariel Bardin, VP of Payments for Google in a post that announced the agreement. " A big part of this is working with other innovators in the industry to help provide a seamless experience across a wide range of phones and stores."