Twitter is quietly testing a new shopping feature that will allow brands to showcase products and link out to their ecommerce site directly from within the social platform. The move follows other social platforms like Facebook and Pinterest that have also recently rolled out embedded shopping features.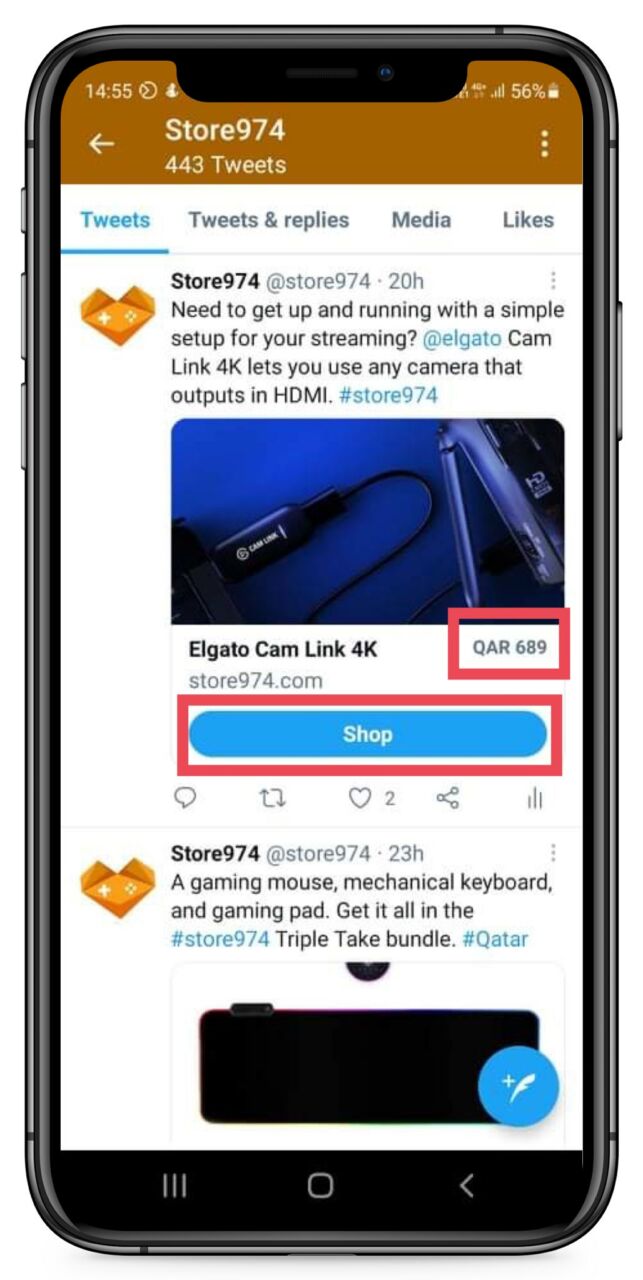 Twitter hasn't formally announced the feature, but did confirm to TechCrunch that it was trialing new direct shopping mechanics.
During the company's Analyst Day on Feb. 25, Twitter Revenue Product Lead Bruce Falck said Twitter was beginning to look at ways to support commerce on the platform. He was careful to caution, however, that the company was only in the early days of exploring potential solutions.
"We know people come to Twitter to interact with brands and discuss their favorite products," he said at the event. "In fact, you may have even noticed some businesses already developing creative ways to enable sales on our platform. This demand gives us confidence in the power of combining real-time conversation with an engaged and intentional audience. Imagine easily discovering, and quickly purchasing, a new skincare product or trendy sneaker from a brand you follow with only a few clicks."
The new shopping feature was first seen by tech trend-spotter Yasser Masood and quickly picked up by social media consultant Matt Navarra, who shared screenshots.
The feature appears to be a new form of Twitter Card — customizable media units that advertisers can use to drive traffic to their website or mobile app. The Card contains product details, including price, and links out to the website product page via a large "Shop" button. According to Masood, the feature was currently only displaying on Android devices.
In confirming the news to TechCrunch, Twitter said that while the new Cards would work well as ads, they could also be created as organic, unpaid tweets.
Twitter had a banner year in 2020, reporting year-over-year total revenue growth of 28% to $1.29 billion and a 27% increase in Average Monetizable Daily Active Usage (mDAU) to 192 Million in Q4. mDAU is a Twitter-specific stat that counts only those users Twitter can show ads to as opposed to a total user count, which Twitter says is a more accurate measure of its performance.