The fourth annual "Live. Love. Laugh" Pop-Ups for Good event, held Dec. 15, 2022 at Tanger Outlets in Riverhead, N.Y., bused in four groups of children aged two-and-a-half to 18 years old from HELP Suffolk, a homeless housing facility and subsidiary of HELP USA. The kids could grab their favorite toy and participate in a range of interactive activities, including a life-size snow globe selfie station and an e-sports gaming station.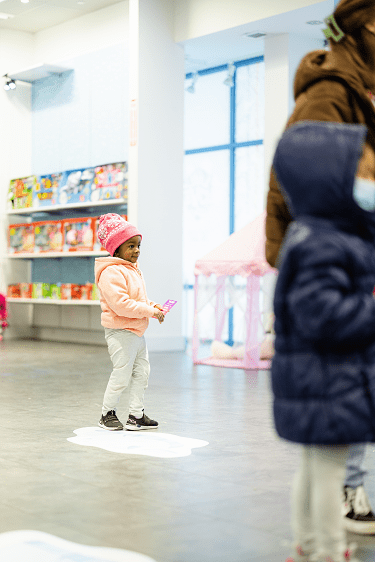 In addition to toys, games and stuffed animals, apparel, accessories and services like complimentary Uber trips were available to appeal to middle and high school-aged children. The pop-up used a BOPIS model (for free, of course), allowing the children to select an item they liked ahead of time. Those doing so were rewarded with a Willy Wonka-style "Golden Ticket" that allowed them to choose another item when they visited the store itself.
Sponsor CS Hudson was joined by Medallion Retail, FASTSIGNS of Upper Saddle River, Tanger Outlets and Sequel Timex Group in bringing the event to life. Live. Love. Laugh aligned CS Hudson's knowledge with the power of social good while enabling the use of today's most current in-store and online technology to drive better customer experiences and awareness.
"For us what's really important is the ability to offer these children a chance to just check their fears at the door, smile, laugh, have a great time and just be a kid," said Joe Scaretta, CEO of CS Hudson in a video of the event. "It's the power of choice — being able to walk into any location, to pick out anything you could possibly dream of and walk out the door and know it's yours."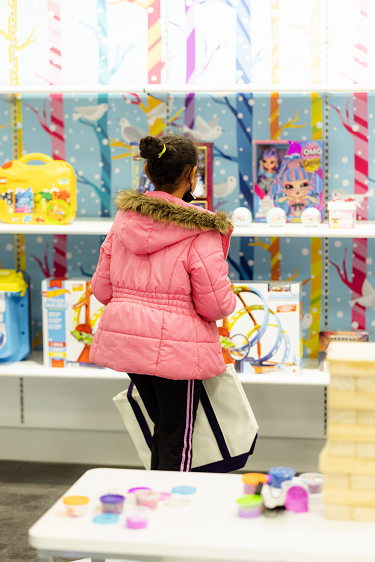 CS Hudson plans to expand its partnerships and footprint to open pop-up stores across the country in order to bring awareness and benefits to charitable causes involving local communities. The firm is currently seeking out and vetting interested nonprofits, brands and collaborators to expand the program's reach.