Nordstrom is jumping on the chatbot bandwagon for the holidays. The retailer has partnered with Snaps, a New York-based mobile messaging platform, to launch a shopping assistant for Facebook Messenger and Kik.
The chatbot is designed to help users find gift items through a series of questions about the recipient. It then provides the shopper with tailored gift suggestions from Nordstrom.com that match the criteria. Some topics related to the chatbot's questions include:
The potential recipient's weekend activities and hobbies;
The recipient's interests in restaurants; and
Which emojis relate to the recipient.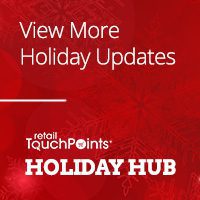 Users are also able to type in their own message for a live customer care specialist to respond to.
"Our customers expect Nordstrom to offer amazing products, personalized services and differentiated experiences," Nordstrom spokesperson Jessica Canfield told GeekWire. "In that spirit, we've partnered with Snaps to launch the first Nordstrom Chatbot, a truly unique gifting experience that brings all of those things together by delivering a recommendation for anyone on your list this holiday season."
Nordstrom is not the first retailer using artificial intelligence to help customers shop. The North Face has also developed a shopping assistant with help from IBM Watson, which relies on a series of questions to help the shopper find products. Additionally, Macy's has tested an AI-powered mobile app designed to help shoppers in-store.