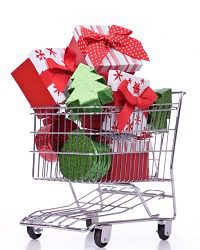 The combination of low gas prices and high consumer optimism levels have the MasterCard SpendingPulse survey projecting a healthy 4% increase in holiday sales this year, compared to the 2014 holiday season. This year, 75% of consumers say they are just as confident — if not more confident — over last year, according to a recent MasterCard survey. Additionally, the majority of consumers plan to pay for holiday spending with money on hand rather than long-term borrowing.
Consumers also are expected to invest more in experiences, with record spend on travel and restaurants projected for the 2015 holiday.
Other takeaways from the MasterCard SpendingPulse survey include:

Black Friday remains the biggest spending day of the holiday season, but its dominance has slipped in recent years as retailers open up on Thanksgiving and consumers spread their shopping over multiple days. In 2014, Black Friday sales were down 1.6% compared to the previous year, but sales for the entire Thanksgiving weekend (Thursday through Sunday) rose 0.9%.
Digital devices are increasingly influential, with 80% of purchases informed by one and 60% of consumers reporting they are doing more research online than in the past.
E-Commerce's share of actual sales remains relatively low despite digital's influence. However, during the holiday season, online sales reach their peak. During the 2014 holiday season, nearly 8% of total sales were online, compared to 6.3% for the full year. Consumers also are more likely to buy certain products online: roughly half of electronics and appliance sales, and one quarter of apparel sales, are through e-Commerce.
Last-minute shopping is still very much a holiday tradition. The Saturday before Christmas remains one of the top shopping days of the season, and it is consistently the biggest shopping day in the month of December.