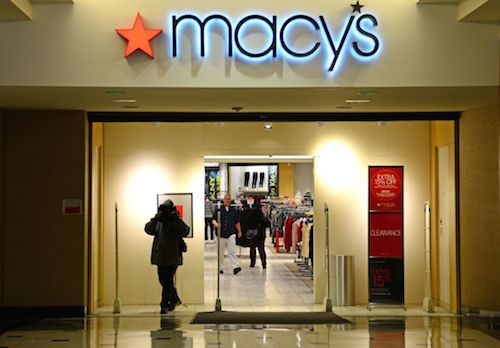 As part of its key growth initiatives, Macy's is unveiling new off-price stores that will feature clearance merchandise and a series of exclusive amenities.
Macy's is testing the new off-price business concept with four pilot stores, which will open in the fall of 2015 around the metropolitan New York City area. Called Macy's Backstage, the stores will offer an assortment that spans men's, women's and children's apparel, fashion accessories, shoes, housewares, home textiles, intimate apparel and jewelry. Although prices for all products in the new stores will be between 20% and 80% off, Macy's representatives indicate that promotional events will not be a central focus, and the off-price locations will not accept coupons.
"We believe we can deliver a whole new level of value to customers who appreciate fashion and love to hunt for a bargain," said Peter Sachse, Chief Innovation and Business Development Officer at Macy's. "Macy's Backstage stores will be designed to surprise and delight customers with continuously updated and fresh merchandise assortments focused on delivering current fashion with incredible prices, day-in and day-out, and enthusiastic sales associates."
All locations will offer complimentary Wi-Fi and one location will test a new café concept. Each of the pilot locations will hire approximately 30 associates.