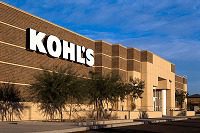 Kohl's will add three new concepts to its store footprint in 2016. The department store retailer will open five to 10 smaller, more agile 35,000-square-foot stores in underserved markets as well as 10 to 15 FILA sports apparel stores in outlet malls. In addition, the retailer plans to open two more Off-Aisle by Kohl's off price locations in 2016, following a single-store pilot of the concept.
"We are in a strong position to explore new formats as an additional avenue for growth and diversification," said CEO and President Kevin Mansell, speaking at the WWD Apparel and Retail CEO Summit on Oct. 27.
The retailer's multi-year growth plan, titled Kohl's Greatness Agenda, also includes plans to accelerate personalization strategies that leverage its loyalty program, Yes2You Rewards, which has 33 million members after one year in operation.
"With almost 80% of our sales tied to known customers, we know, better than any other retailer, how our customers behave and what they purchase," said Mansell. "We are doubling down in our personalization efforts and unlocking the power of all this data to create truly personalized experiences with Kohl's.
Kohl's also is aiming to create store-specific product assortments to drive greater local relevancy, and to intensify its focus on growing the women's apparel business. "We recognized quickly that our actions on localization were bearing fruit and we needed to elevate our vision," said Mansell. "Our goal now is to create unique assortments by individual store and complete the process across our entire merchandise offering by the middle of next year."
Other Greatness Agenda initiatives include becoming "world class in digital," and driving store traffic through expanded buy online/pick up in-store functionality. Kohl's also is seeking to get greater credit for its value leadership through insights-driven pricing and promotion excellence."
Kohl's operates 1,166 stores in 49 states and had sales of more than $19 billion for its most recent fiscal year.