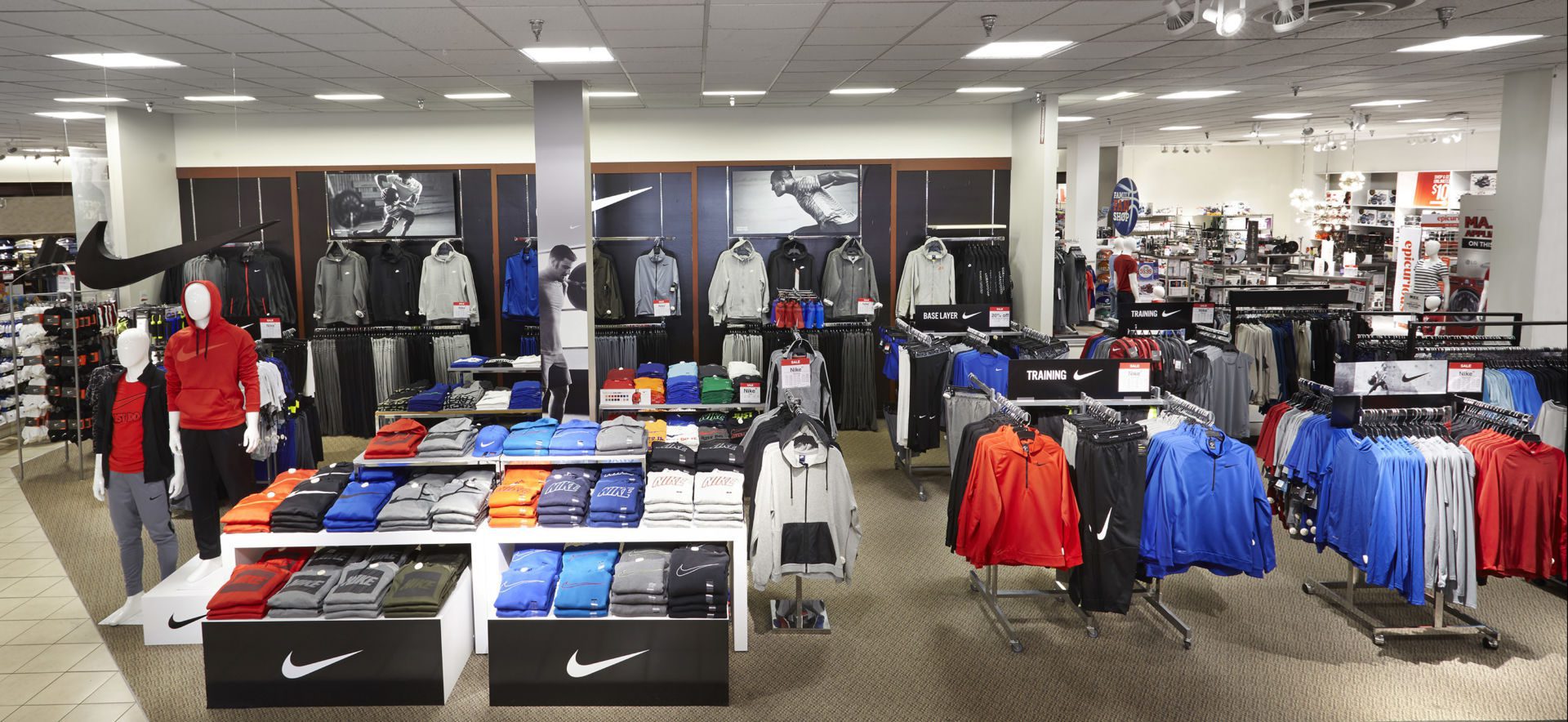 JCPenney just did it. The department store retailer has teamed up with the athletic titan to open Nike branded in-store shops in more than 600 JCPenney locations across the country. Anchored by a Nike swoosh, the 500-square-foot shops will be prominently located within the stores' men's department.
"Nike is immensely popular across all categories and with the rapid rise of activewear and athletic shoes, we want to have the best expression of Nike in any department store," said John Tighe, Chief Merchant for JCPenney in a statement. "JCPenney is an activewear destination, and by partnering with a perception-shifting national brand like Nike, we can deliver both the performance and athleisure products that customers want."
The in-store Nike shops will feature an expanded assortment of apparel and accessories, including Dri-FIT base layer pants, mesh shorts, jogger pants, moisture wicking compression tees, performance socks and breathable hoodies.
JCPenney is no stranger to high-profile partnerships, having added Sephora to more than 500 locations in 2015. But the addition of the powerhouse brand not only helps the retailer but may also pull Nike out if its doldrums, while taking a healthy shot at Kohl's deal with Under Armour.