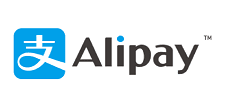 One year after launching the Alipay service in Germany and Austria, Concardis has expanded its partnership with China's largest mobile payment network into Switzerland, Belgium, the Netherlands and Luxembourg. Alipay has become an important option at retail locations frequented by Chinese tourists. They do not have to convert their Chinese currency to make purchases outside China, and they pay lower exchange rates than they would with traditional credit cards.
In Germany alone, Alipay is now available at 1,000 points of sale with more than 250 merchants, including Wempe, GUCCI, Bottega Veneta, Timberland, The North Face, Napapijri, Dolce & Gabbana and Promod. Currently available for customers using ConcardisPOS terminals, Alipay payments will soon be accepted via its mobile POS solution Optipay.
Alipay also functions as a marketing tool, since it can direct users to locations that accept Alipay. Merchants can publish discount promotions and coupons directly via the Alipay app, and users will receive a push notification when they are near one of these retail locations.
"From the beginning, we were convinced of the success of Alipay in Germany and Austria," said Concardis CEO Marcus W. Mosen in a statement. "The current figures have exceeded our expectations. The rollout in Switzerland and Benelux is therefore the natural next step for us."
Alipay has been expanding in the North American market as well. JPMorgan Chase announced a deal in October to facilitate acceptance of the Alipay Mobile Wallet at Chase Merchant Services clients. Alipay has also partnered with Verifone to allow Chinese consumers to use the mobile wallet to pay for taxi rides in New York and Las Vegas. In September, Rebecca Minkoff allowed Alipay Mobile Wallet payments in its stores and e-Commerce site.