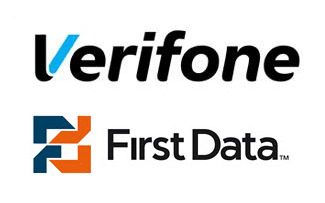 Payment solutions providers First Data and Verifone have established a new partnership to help U.S. merchants reduce their exposure to payment data breaches and accelerate mass acceptance of EMV-enabled credit and debit cards.
"As we have seen over the past few years, data breaches have become widespread and undermine consumer confidence and privacy," said Guy Chiarello, President of First Data. "While EMV acceptance in the marketplace will strengthen data protection, it creates a burden on merchants and those that serve them. This partnership with Verifone furthers our objective of working with the leading payment technology providers to benefit merchants and their customers."
With the partnership, First Data will offer the Verifone Secure Commerce Architecture (SCA) solution to U.S. merchant clients who use Verifone equipment within an integrated POS system. SCA is designed to eliminate the flow of consumer payment data into the integrated POS. Payment data will flow through First Data's TransArmor data protection solution, enabling encrypted delivery directly from the Verifone payment terminal to First Data.
"Getting EMV into the payment ecosystem and protecting customer payment data are both crucial to the establishment of a secure payment space," said Thad Peterson, Senior Analyst for Aite Group. "By working together to increase adoption of the Verifone Secure Commerce Architecture solution, Verifone and First Data are taking important steps to simplify EMV implementation and remove sensitive data from merchant systems."