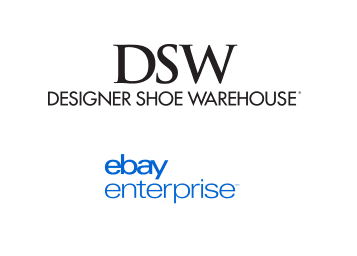 Designer Shoe Warehouse (DSW) has implemented In-Store Pickup and Ship-to-Store fulfillment capabilities from eBay Enterprise in 467 stores. The new fulfillment capabilities augment the retailer's Ship-from-Store and Dropship programs, which also are powered by eBay Enterprise.
The adoption of the eBay Enterprise fulfillment offerings is part of the retailer's customer-centric goal to deliver its products at any time and any place.
"eBay Enterprise is a key partner in DSW's omnichannel evolution," said Carrie McDermott, Chief Operating Officer at DSW. "We decided to work with eBay Enterprise for two key reasons: speed-to-market and ease of use. We would not have been able to get these initiatives live as quickly on our own. Plus, our associates have found the application incredibly easy to use, which enables them to focus on servicing our customers' needs."
To kickstart its omnichannel initiatives in 2011, DSW created Shoephoria, a proprietary stock locator tool that uses inventory at its fulfillment center to meet stores orders. The retailer continued its foray into omnichannel commerce in 2013, when it began its partnership with eBay Enterprise.