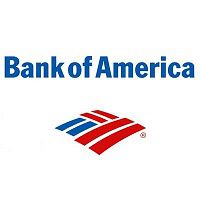 A new strategic relationship between Bank of America Merrill Lynch (BOA) and ModoPayments LLC gives the bank access to multiple emerging payment systems via a digital payments hub. New global capabilities also will extend the reach of the bank's existing digital-to-consumer offering, Digital Disbursements, which allows organizations to make payments to individuals without needing the recipients' personal bank account information. Since it was introduced two years ago, the Digital Disbursements solution has been adopted by many companies as a response to both customer and employee demands for greater flexibility and timeliness in receiving payments.
Now, with BOA gaining access to Modo's COIN Operated Digital Payments Hub, companies will be able to reach new populations around the world cost-effectively. This is becoming an increasingly important consideration as commerce crosses borders and the "gig economy" (temporary or freelance workers) expands. Collaboration with Modo also will allow BOA to explore new areas of innovation in transaction services.
"We're excited to be working with Modo on a truly differentiated offering that will help provide a gateway for clients to reach their increasingly dispersed consumer and employee population with a diversity of payment options," said Ather Williams, Head of Global Transaction Services at BOA.
"Bank of America Merrill Lynch is a recognized leader in bringing new payment innovations to market, leveraging their world-class infrastructure and powerful scale," said Bruce Parker, founder and CEO of Modo. "We look forward to working with them to introduce new innovations that will further advance global payments and global commerce."