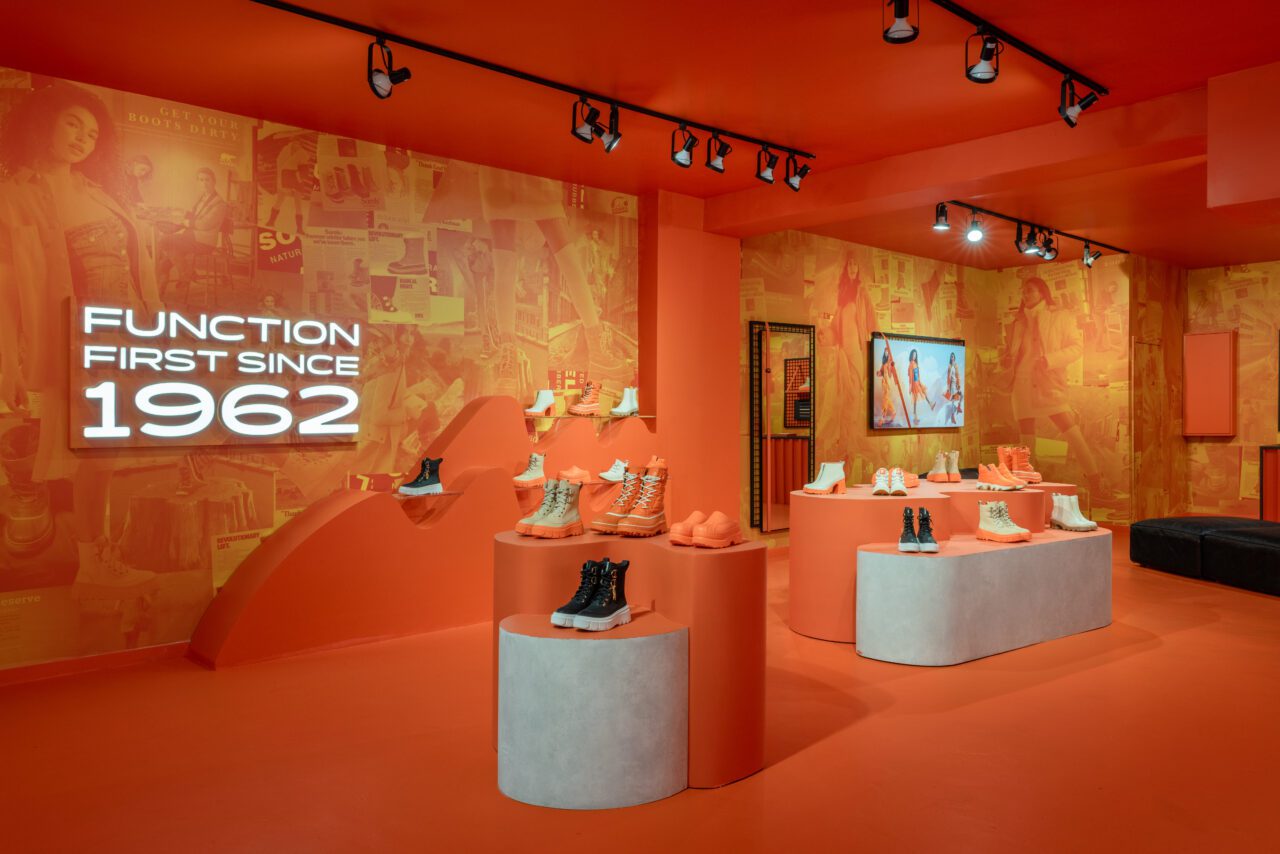 German grocery chain tegut… has piloted a fully automated mini-supermarket concept in Fulda, Germany, with plans to open another three locations in 2021 and, eventually, hundreds of the digital self-service stores across the country.
The compact concept — called "tegut… teo" — boasts a modular design and wooden construction to complement the store network in a hyperlocal format. It's intended to offer more convenient access to groceries for people in urban areas and smaller communities (including villages, outside public buildings, on hospital grounds or university campuses, etc.). Customers can gain access to the unstaffed mini supermarket around the clock via the tegut… teo app by using their EC (similar to a debit card) and credit cards. The product assortment includes 950 essential everyday goods that can be paid for via the app or at one of the two self-checkout terminals in a cashless transaction.
Conceptualized as a local shop, the store's social component as a neighborhood meeting place and information medium has been anchored in the design. Areas of the building's façade are available for free services that currently feature bike repairs, parcel stations, seating and dog resting spots as well as a book exchange, with more services set to follow in the future.
Designed by design for human nature, the 538-square-foot digitized space takes the brand's existing super-ellipse element and translates the "teoform" into the mini-supermarket's architecture. As a fundamental element of the entire tegut… teo design vocabulary, it informs both the architecture and the entire corporate identity. The structure curves outward like a sculpture while flowing freely as it opens up inwardly, generating a feeling of space despite the compact dimensions. The organic architecture is open and inviting, with two large round windows allowing natural light to permeate the space. Additionally, the lateral position of the architecture offers privacy for customers inside.
A Focus on Sustainability
The native wood structure is topped with a green roof full of biodiverse plants. The walk-in cooler — which is also housed within the wooden structure — ensures a high level of energy efficiency. A nature-based synergetic approach has been taken with all components. The cable ducts in the shelf elements, for example, are used for labeling the different product ranges.
The modular four-part wooden frame allows for flexibility — not just in terms of the design of the shop floor and the external façade, but also when it comes to developing the locations. The prefabricated modules with newly developed wood and metal joints make it possible to construct a tegut… teo store in just one day. The ground at the location does not have to be sealed for the wooden structure. Electricity and an internet connection are all tegut… needs for the transportable body of the mini-supermarket.