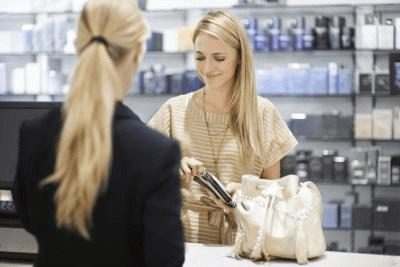 Although e-Commerce continues to grow as a retail channel, more than half (58%) of shoppers say online shopping lacks the level of service offered in stores, particularly recommendations and guidance from associates, according to a study from Salesfloor.
The ability to make this store experience valuable for the consumer still relies greatly on the store associate: when visiting retail store locations, 84% of shoppers seek out help or recommendations from sales associates.
Not only does the presence of sales associates have an impact on customer relationships and the perception of retailers, but it also drives incremental sales for retailers:
87% of shoppers are more likely to buy an item recommended from a sales associate;

77% are more likely to make a purchase from a sales associate who has helped them before; and

73% say sales associates who remember their personal preferences/style impact how much they buy from a retailer.
Simply put, when shoppers go online to shop, they don't always have the extra information or guidance that may help them choose a product to buy. More than half (53%) of shoppers want the option to shop online with a sales associate, with 58% saying it would be helpful to see their recommendations and insights online.
"The role of retail sales associates has remained relatively stagnant over the years, despite new technology and tools created to revive the retail industry overall," said Oscar Sachs, CEO and Co-Founder of Salesfloor. "Now is the time for retailers to help their store associates become 'omnichannel associates,' so they are empowered to sell online, market directly to local online shoppers and provide personalized online services. This is truly how retailers can leverage store associates to their full advantage."
Shoppers also are more willing to share personal information or receive communication from individual sales associates. For example, 62% of shoppers would rather receive personalized marketing emails from an individual associate as opposed to the retailer's national marketing newsletter. Additionally, 60% of shoppers are more likely to share their email address and personal information with retailers if they know the communication is used by an individual associate.