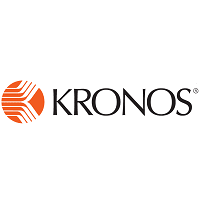 Workforce management powerhouse Kronos Inc. has acquired Empower Software Solutions for an undisclosed sum. The acquisition adds nearly 1,000 organizations to the client list of the $1.1 billion company, and extends Kronos' leadership in the retail industry by adding innovative retail scheduling functionalities to its portfolio.
Kronos will support the acquired customers through a dedicated team of Empower Software employees, and these customers will have access to a complementary array of Kronos WFM solutions.
"Empower Software shares Kronos' vision of offering solutions in the most flexible and comprehensive manner possible to engage an organization's biggest asset, the workforce, and with this acquisition, Kronos further extends its leadership in human capital management," said Bob Hughes, Chief Strategy Officer at Kronos in a statement.
In fiscal 2015, Kronos reported $355 million in net earnings on revenue of $1.1 billion. The company operates in more than 100 countries, with the 16,000 organizations running in the Kronos Cloud now representing the majority of Kronos' global customers.
Kronos also recently announced a new software development relationship with Google for Work, which will integrate Google Apps for Work with Kronos' Workforce Ready cloud suite for small and mid-size businesses.