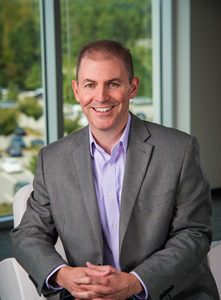 There's a somewhat cynical (and often accurate) saying: No matter what happens, the rich get richer. Translated into the world of online marketplaces, it's certainly true that the massive COVID-19 shift to ecommerce was a boon to the biggest marketplaces: Amazon, Alibaba, eBay and Walmart. But the unprecedented rising tide also lifted a lot of the smaller boats, according to Mike Shapaker, CMO of ChannelAdvisor, which provides solutions and services to marketplace sellers.
Shapaker shared recommendations for what retailers and sellers need to do in order to consolidate the gains made last year, and how the industry (mostly) dodged the "shipageddon" bullet that had been predicted for holiday 2020.
Retail TouchPoints (RTP): We've seen tremendous overall ecommerce growth in 2020. How much of this would you attribute to COVID-19 and its effects, and how much to digital growth trends that were already in place prior to the pandemic?
Mike Shapaker: What we saw in 2020 is COVID-19 accelerating existing trends, so the answer is a bit of both. If you look at U.S. Census Bureau Quarterly Retail E-Commerce Sales data going all the way back to 2011, ecommerce sales as a percentage of total retail sales increases relatively linearly through the beginning of 2020. In Q2 2020, ecommerce sales exploded as COVID-19 spread and lockdowns impacted the economy. As a point of reference, in Q2 2018 the U.S. Census Bureau reported that ecommerce was 9.8% of overall retail sales. In Q2 2019, ecommerce was 10.8%. In Q2 2020, boom, the U.S. Census Bureau reported it as 16.1%. In Q3, ecommerce was at 14.3%, declining some as more stores opened up, but still significantly higher than the prior year. I suspect that once the pandemic is behind us, ecommerce share will continue to increase at a more linear pace, but from a base that is higher than it would have been had there been no pandemic.
RTP: What have been some of the specific impacts on ecommerce marketplaces? Has it been a case of the big getting bigger, or has there been a general "rising tide" among marketplaces?
Shapaker: The big are getting bigger AND there is a rising tide among marketplaces. The three largest marketplaces for our customers are Amazon, eBay and Walmart, and we integrate with many more marketplaces globally. The aggregate GMV (gross merchandise value) from that "long tail" of marketplaces on our platform exceeded the GMV from eBay and Walmart on our platform in November and December 2020, and year-over-year growth for that long tail remained at or above 100% from April through Q4.
RTP: As we move into 2021, what are some steps sellers and marketplaces should be taking to consolidate the gains they have made in 2020?
Shapaker: Most important is to continue to offer a great experience for customers. The significant ecommerce growth in 2020 suggests that there are a lot of people who depended on ecommerce for the first time. Increasing marketing outreach to those new customers is important to help make them permanent customers. In terms of backend operations, there was a lot of scrambling going on during the first half of the year to meet logistics and fulfillment expectations. I suspect that a lot of businesses are evaluating the changes they made in 2020 to determine which ended up being profitable and should continue, and which helped solve a problem at the time but aren't sustainable moving forward.
RTP: Many predicted that holiday 2020 would trigger a "shipageddon" event, with overloaded carriers, late deliveries, disappointed consumers and general confusion. Did these predictions come true, and if so, why or why not?
Shapaker: Nearly everyone took some steps to mitigate the "shipageddon." Many brands and retailers had earlier promotions and cutoff dates; some of the big shipping carriers stopped taking new customers and implemented surcharges for retailers exceeding certain volume thresholds; and consumers seemed to shop a bit earlier this year. Even with all that, there were plenty of examples of late deliveries. Personally, my mom mailed me two packages that were stuck with the USPS for nearly two weeks. But when all was said and done, I don't believe this was as significant as expected for three reasons: 1) the preparation by all parties; 2) expectations were dire enough that even "worse than normal" exceeded those expectations; and 3) most people were probably too worn out to make this a huge deal; i.e., after what we all experienced in 2020, are a few late packages really that important?
RTP: What are some of the likely longer-term impacts on logistics, deliveries and the customer experience from a larger proportion of purchases being done through ecommerce and marketplaces?
Shapaker: The customer experience as it relates to logistics and deliveries has improved exponentially over the last 10 years, with Amazon leading the way. I believe this will continue to be a focus, and the infrastructure needed to support it will grow along with ecommerce. Trouble occurs when ecommerce spikes beyond what the infrastructure can support, and we saw this in 2020, particularly during the spring when Amazon and others were prioritizing essential goods. Even as many industries have struggled, there was tremendous hiring for logistics to help boost that infrastructure to meet the demand. Nevertheless, that experience from the spring has likely led many brands and retailers to evaluate the diversity of their operations to ensure that they have multiple routes to the consumer moving forward.
It may seem odd to say this, but for brands or retailers with local stores, I think these will become more important as fulfillment nodes. In the U.S., online grocery and BOPIS were growing but still novelties for many people. In 2020, demand for these services exploded as well. I expect some of that will diminish as the pandemic is behind us, but there are a lot of consumers that have experienced this for the first time and enjoyed that experience. Local stores provide immediacy, but are less convenient because you need to go in and often wait in a line. The ability to buy online and pick up curbside eliminates some of that inconvenience. It's possible to deliver faster from local stores as well, but the costs need to be addressed to make that profitable.
RTP: What macro factors should people be watching for to determine how 2021 will shake out?
Shapaker: I believe the ultimate macro factor in 2021 is going to be the rollout of the vaccines and the efficacy of those vaccines. While I expect that ecommerce will continue to gain over the long run, the short-term mix between online and offline may shift as we get the pandemic under control. I'm looking forward to getting back to normal, whatever that looks like!