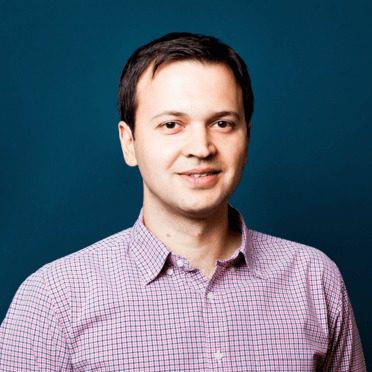 With personalized offers, seamless UX design and quick checkout, e-Commerce has become a fast favorite of many U.S. shoppers, with web-based sales projected to reach over half a trillion dollars by 2019. Despite this tremendous growth in online commerce, there are many retail sectors where consumers still prefer to shop in person, even if their pre-purchase research is largely aided by online channels.
Consumers of specialty retailers especially value in-store experiences, craving the human touch of sales associates eager to guide them towards relevant products and services based on their specific preferences.
For this reason, many retailers have struggled to match the online shopping experience with the more personalized in-store model. However, with the help of artificial intelligence, user generated content and other emerging technologies, retailers are now able to improve the customer journey by closing the gap between in-store and online shopping. Here's a look at strategies making the grade.
Research Phase: Artificial Intelligence
Online retailers are challenged to get shoppers through the purchase cycle without losing interest, a difficult task when you consider almost 70% of shopping carts are abandoned before completing the checkout process. Strategies such as display retargeting can prove effective, but the key ingredient missing is guiding shoppers through each stage with confidence.
A great way to keep customers engaged is to introduce artificial intelligence-powered personal shoppers, which can converse with shoppers via chat and guide them to a point of purchase. Highly scalable, AI shopper models continually learn as they're used, making the program more effective over time.
The North Face has taken strides to enhance its e-commerce experience by combining artificial intelligence with big data. In collaboration with Fluid and IBM Watson, the brand launched a personal shopper called XPS, which acts as a digital brand expert, helping users navigate the online experience like a savvy sales associate.
XPS and other AI-based programs rely on a Natural Language interface, allowing users to speak in the same way they would to a human associate. While XPS is text-based, other services like Siri center around vocal commands, removing the need for a shopper to type in the items they want to buy. By eliminating such friction, Natural Language processing, which accounts for colloquialisms, proves one of the most successful AI applications to date.
AI solutions can also help alleviate another side effect of online shopping: The Paradox of Choice. When confronted with too many options, shoppers will often opt out of purchases entirely. Artificial intelligence executes an initial curation, limiting a user's set of choices while still allowing them to be in control of the final decision, ultimately revitalizing those abandoned carts.
Discovery Phase: User Generated Content
With 80 million photos a day being shared on Instagram alone, it's essential for online retailers to develop strategies to leverage images consumers are creating of their brand. Social media enables customers to express affinity for their favorite brands, an opportunity for marketers to engage fans to share content and then showcase their favorite looks. Doing so not only makes existing customers feel valued and important, but leverages their loyalty to drive business.
For apparel brands especially, showcasing clothes on e-Commerce sites is challenging, as consumers often want to try on different outfits to see how they look and ensure a certain level of comfort. J.Crew works to remedy this issue by strategically using UGC throughout their sites. J.Crew's #ShinyPony gallery invites fans to upload their favorite pairs of shoes with their designated hashtag for a chance to be featured on their site.
Sharing customer appreciation shots gives J.Crew a heightened sense of authenticity while providing potential customers with style inspiration, showcasing how others are wearing — and loving — their products. As social media's influence continues to scale, UGC will expand reach, helping brands improve customer engagement and discovery while reducing marketer's creative burden, both online and off.
Post-Purchase: Apps and SMS
After a shopper makes an in-store purchase, their biggest concern is when they'll wear their latest binge. For e-Commerce consumers, however, the journey isn't over until their package arrives. Traditionally, when a product is ordered online, consumers must go out of their way to contact customer service or look up tracking numbers to see the status of their purchase.
To ease shopper anxieties, many brands like Amazon are now turning to SMS to alert consumers on the status of their purchases, sending updates once orders are confirmed, shopped and successfully delivered. In select cities, Amazon has even taken the process a step further, launching an app that delivers in an hour, focusing on the order fulfillment process and how to make it more seamless.
While brands sending notifications is nothing new, brands are being smarter about the content they're messaging consumers. When SMS first exploded, many brands jumped on the opportunity to send shoppers coupons. However, with 35% of consumers subscribed to SMS reporting that they're not receiving relevant messaging, brands must ensure the texts they're sending are highly valuable. By sending timely messages, brands further bridge the e-Commerce gap, offering shoppers timely communication the way a sales associate would in-store. Whether app or SMS, mobile services effectively engage customers, easing their anticipation by keeping the conversation open and sending them the timely information they're longing to see.
As e-Commerce sales continue to rise, brands must incorporate social, mobile and AI technology into the consumer journey. By removing friction points such as data entry, showcasing authentic content and keeping customers in the loop on the status of their orders, brands can effectively humanize the online shopping experience and, in turn, foster meaningful relationships with consumers.
---
Luis Sanz, Co-Founder and COO of Olapic, serves in two roles: as Chief Operating Officer and as the head of technology and product development. Sanz's deep technical background fueled the development of Olapic's proprietary predictive algorithm, Photorank™, which analyzes more than 45 different aspect of an image to determine the likelihood an image has to trigger a purchase. Prior to founding Olapic in 2010, Sanz was a consultant for Accenture, working for aerospace/defense projects in Europe, and he also worked for Ericsson, responsible for all support teams for the Billing Gateway and Service Provisioning departments across Europe, Africa and the Middle East. Sanz and his Olapic co-founders have been recognized with several awards including the Emmanuel Lang Award for Entrepreneurship and the E-cademy Award.