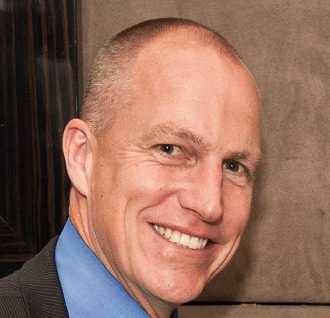 In a world where physical and virtual environments are rapidly converging, industries are looking to find an effective touch point for marketing products to consumers. It is becoming increasingly necessary for retailers to provide customers with experience-based platforms that spark e-Commerce conversion rates.
Virtual Reality And Branding
With augmented and virtual reality revenues projected to top $120 billion by 2020, retailers are looking to capitalize on software solutions that function seamlessly with today's hardware, and the current integrative technology is positioned for new and impressive advancements. Businesses and brands are starting to engage consumers with story-driven VR experiences that educate and entertain. This will create a new kind of relationship between brands and audiences, as they move away from observing companies and begin interacting with them — evoking a personal connection unlike any other branding experience.
Empowering The Customer Experience
Virtual marketing and sales channels provide customers with an interactive and highly personalized experience that has plagued the sales conversion of online shopping. Advances in the use of virtual reality in e-Commerce provide the treasured 'try before you buy' experience for shoppers, previously only available during brick-and-mortar shopping excursions.
Home Furnishings
Through virtual staging platforms like roOomy, consumers are empowered with unlimited personalization options for redecorating the home they have today — or the home they are looking to move into tomorrow. The interactive nature of virtual e-Commerce programs presents great opportunity for retailers to showcase their products and capture an audience in new and creative ways — like virtually staged real estate listings, and a platform that allows interior design enthusiasts the freedom to upload a photo of their 'actual' home and furnish it with 'actual' products by their favorite retailers. Making the visualization process tangible to furniture buyers in a virtual realm fosters an emotional connection to the pieces that is not even achieved in a brick-and-mortar store.
Home Improvement
Moving beyond interiors, virtual reality also takes aim at larger and more structural home improvement projects, such as new flooring and remodeled kitchens and bathrooms. Retail giant Lowes has implemented a virtual reality visualization tool called the Holoroom, enabling shoppers to see a 3D mockup of their renovation plans. The LA Times reports that with virtual reality, people are able to take an immersive view of "how a slab of marble or different paint color can change an entire room — drastically increasing the likelihood that they will go with Lowes for their project."
Apparel
Clothing retailers are taking a lifestyle approach in utilizing VR to engage customers with their brand. Leading the charge is The North Face. Known for their quality clothing for the great outdoors, North Face provides an in-store experience that appeals to the adventurous spirit of their target demographic. Select stores are now equipped with VR headsets, taking viewers on rock climbing expeditions in Yosemite and the Moab Desert in Utah. "Taking the approach a step further, they partnered with Outside magazine to issue Google Cardboard to subscribers so they could view shots of Nepal on their smartphones."
The Benefits Of Virtual Reality On The Retail Industry
Recently, Entrepreneur emphasized the need for retailers to provide their customers with a content-rich experience. Today's savvy consumers have evolved in the Internet age, putting their trust in data, detailed descriptions, video reviews and social proactivity prior to purchase. Top e-Retailers have implemented a content-rich experience for their audience, and they are seeing enormous profits as a result. A comprehensive omnichannel strategy with an emphasis on user-experience solutions is a major contributor to significant sales gains across all brands, with a return on investment of tenfold or more.
Implementing a virtual experience to consumers benefits retailers in several ways:
Product visualization cuts the time, money and labor involved in traditional product marketing. Incorporating a VR platform into a retailer's e-Commerce solution captures the imagination of consumers with 3D models. This interactivity offers a more realistic and engaging presentation than normally experienced online.
Virtual 3D product modeling offers a significant reduction in the rate of returns, as consumers can, for instance, place an 'actual' piece of furniture in their 'actual' home. This provides a valuable 'green' benefit in line with the reduction in transportation, packaging and related costs.
One of the greatest benefits of a virtual reality customer interface for retailers is intuitive and advanced analytics. Virtual platforms collect data on the way customers interact with products, providing brands with valuable directives for focused marketing efforts.
Dawn Of The Virtual Age
The excitement surrounding consumer-centric virtual reality software and related hardware is more than mere hype. VR is set to change the way we interact with the world. It will have a tremendous impact on all marketplaces, and leave a long-lasting effect on consumer behavior.
---
Pieter Aarts is the Co-founder and CEO of roOomy, the world's leading 3D VR/AR technology company in the interior decorating space. He has over 25 years of diverse industry experience in virtual reality, e-Commerce, 3D, mobile, and SaaS.