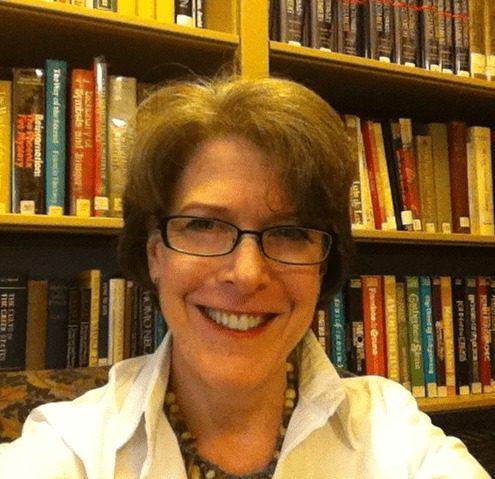 There's a lot of buzz among loyalty marketers about recognizing the value of a customer's engagement with the brand as well as their purchases, and doing so with hard value discounts or cash back in return. That's a very nice sentiment, but the buzz is surprisingly short on information about how to do it without losing your shirt or looking just plain silly.
How on earth can a loyalty marketer determine how many points to award for a non-purchase activity when those same points can then be used for discounted or free product?
The task is actually not as opaque as it first appears once you apply some discipline. Start by rewarding behaviors that have a known value or those where a reasonable proxy can be determined. When in doubt on the value of a behavior, structure the program in ways that reduce the risks until a value can be established.
So what is the best program structure to manage risk when rewarding reviews and tweets and likes? There are several straightforward options to consider with pros and cons for each:
Separate programs. This is what is going on when there are separate social media offers, sweepstakes and games that have absolutely no connection with a brand's loyalty program. Take a national pet store chain for example — customers can be active in the brand's online community and also be a member of the rewards program, which earns 5% back on purchases. The rewards program membership is not visible in the online community and vice versa. The benefit is that activities without a clear ROI — like posting an answer to a question about a sick hamster — cannot earn the member any free product. However, the customer isn't recognized for her total loyalty and engagement with the brand — and she knows it. Additional issues for the marketer are that there are no efficiencies of scale, no leverage and no unified view of the customer.

Participate in an independent third party platform that rewards engagement: The examples define the category — Shopkick, Belly, Checkpoints, Viggle, etc. Members join and then receive targeted offers or discounts from participating merchants after some form of non-purchase interaction — viewing content in the case of Viggle, and geo check-ins in the case of Shopkick or Belly. From the customer's point of view, the advantage is that one or two apps allow them to check in at every store or restaurant in town rather than enrolling in a different program at each merchant and downloading enough apps to choke a mobile screen.
Again, there is no recognition for the customer of their total engagement with any one brand. The marketer pays a fee and doesn't have to worry about liability or program management. However, you won't own your customer information or behavioral data except at the macro level — the member belongs to them, not to you. Just remember that the third party vendor always promotes THEIR brand before YOUR brand.
Separate currencies within the same program. There are programs where members of the same program earn points per dollar spent and then credits or badges for reviews or tweets or posting photos. For example, JetBlue posts three points per dollar spent and then a badge for completing a profile for a family.
The parallel structure can be confusing to the customer unless communicated as often and consistently as JetBlue has. It can also be complicated to administer. However, the clear benefit for the marketer is that the soft-value, non-purchase activities do not earn hard-value free or discount rewards.
One currency, one program. Members of the loyalty program earn points for transactions and for interactions, i.e., they earn for dollars spent AND for time spent with your brand. The largest program actively doing this is Walgreens Balance Rewards, where members earn points for purchases, adding a prescription, getting an immunization, or for healthy activities such as exercising, checking blood pressure or weighing in.
The key benefit for both customer and marketer is a unified member experience that recognizes all engagement with the brand. From the member's point of view, they can earn hard value rewards for the time they spend with the brand. The challenge for the marketer is setting the value of the points earned for non-purchase activities; this is less of a problem when the rewards are discounts rather than free product — which is exactly how Walgreens makes it work.
Since the most challenging management aspect lies in the scenario where members can earn the same points for activities as for purchases, here are some additional considerations if you choose that route.
So how many points does a member earn for engaging? The calculation is much easier if members earn MORE than one point per $1 spent because many of these engagement activities will have less value than a $1 purchase. Issuing fractional points for tweeting a coupon just looks silly. Requiring 10 or more tweets to earn one point looks stingy and creates an unnecessary barrier to participation. If your base program posts five points per $1 spent, you have the flexibility to recognize engagement activities worth $0.25 in additional media impressions.
There are also tactics for reducing the risk of issuing too many points for activities:
Set limits: The most common tactic for limiting liability is simply to limit the number of points that can be earned in a specific time period. Walgreens Balance Rewards has several limits to encourage regular engagement without being too onerous or frustrating:
You can check your weight or your blood pressure only one time per day

You can earn points for a run and a bike ride on the same day but not two runs or two bike rides on the same day

You can earn no more than 1,000 points (worth $1 off) per month
Soft value rewards: The most common soft rewards are recognition badges or exclusive content. As previously mentioned, JetBlue issues TrueBlue badges in recognition of such activities as traveling with a pet. Entertainment companies have allowed members to unlock exclusive digital content, which is very inexpensive for them to deliver; for example, Warner Brothers used exclusive interviews with Harry Potter cast members as a reward for watching trailers. At one point, Disney Movie Rewards members could earn a call from a Disney Princess on their child's birthday.

Revenue generative rewards: Discounts that require a purchase often end up generating an incremental visit and purchase.
Finding a way to acknowledge engagement is a great way to enhance and refresh a program. Recognizing and even compensating a member for their time and energy as well as their money provides an incentive for brand advocacy. And with newer platforms that track the revenue from referrals, you can reward your passionate brand advocates appropriately even when they are not the same people who buy the most from you. It's a win-win situation for company and customer. Just be sure to run the math and put the right fences in place so that you don't lose your shirt and end up looking just plain silly.
---
Kate Baumgart Hogenson is a Loyalty Strategy Consultant for Kobie Marketing. Before Kobie, she was a Partner at Metzner Schneider Associates, a boutique consultancy for program design, building the case for loyalty, and customer experience implementation. While there, Baumgart Hogenson was vital to the launch of Virgin America's innovative Elevate program and the ShopYourWay Rewards program for Sears and Kmart. She also has hands-on experience managing the global expansion of Mileage Plus and launching elite benefits for United Airlines.