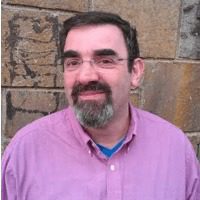 When people think about shrinking their carbon footprint, the image that comes to mind is going "off the grid": raise (or kill) your own food, fill your car's tank with old French-fry oil, home-school the kids. Since this extreme lifestyle isn't desirable for most of us in today's highly connected society, many people just shrug their shoulders and do the minimum required. Not Garrett Boone. He is deeply involved in making the sustainable practical — and potentially profitable.
You may know Boone as one of the co-founders of The Container Store, but while he's justly proud of his work building that unique retail experience, Boone's latest project is also out of the ordinary. It's TreeHouse, a home improvement and design store focused on the idea that all homes should be sustainable, beautiful and healthy. The retailer's products are non-toxic and manufactured with minimal environmental impact, and the overall goal is to make customers' homes as energy-efficient as possible.
While TreeHouse currently has just one store, in Austin, Tex. (a second location is slated to open in Dallas in spring 2017), the store's philosophy is far-reaching: to help reduce the damage we're doing to the planet.
"We're looking to change the paradigm of home remodeling and home building," said Boone. "The idea is that these products will have less impact on the earth when they're produced, and less impact on the earth, and the people using them, when they're installed."
It's a lofty goal, but Boone and TreeHouse CEO Jason Ballard are working hard to turn it into reality, as Boone revealed at the Retail Innovation Lounge event held September 26-28 in Dallas. In a conversation with event presenter REVTECH's Managing Director David Mathews, Boone explained what makes TreeHouse work:
• Practice What You Preach: The new Dallas store is being designed to be energy-neutral. In fact, if all goes according to plan, TreeHouse may even be able to produce more energy than it uses. The south-facing sawtooth-style roof is designed to maximize the effectiveness of a 530-panel solar array, while north-facing clerestory windows will allow the interior to be lit primarily by daylight, supplemented by efficient LEDs. A Tesla Powerpack, located in the store's center where everyone can see it in operation, will gather energy for nighttime operations and to sell back to the local power grid. "The building itself is 70% more efficient than a typical building, and all the materials we're using are certified non-toxic. It's a commercial building that's like the kind of homes we want to offer our customers," said Boone.
• Maintain A Sense of Humor: Should the Dallas area have a string of cloudy days and chilly weather, "We'll have fleeces on hand if it's cold, and hats equipped with coal miner's headlamps," chuckled Boone.
• Pay Attention To The Customer Experience: Sustainability and fleeces are all well and good, but even the best-intentioned retailer will fail if it doesn't meet customers' needs. TreeHouse addresses one of the biggest pain points of home remodeling — the lack of day-to-day information on the progress of the projects — with a web portal for each customer's project. "It's their web site within our web site, so they can see exactly what's happening that day and what will be happening in the future," said Boone. It's a smart way to scale up the personal attention that homeowners who are spending thousands to improve their dwellings demand.
• Use The Latest Technology: As design and construction of the Dallas location progress, TreeHouse executives are using virtual reality (VR) glasses to visualize what the finished store will look like. "You look in the glasses and see the whole design in them," said Boone. "You're really in this alternate reality."
• Use The Best People: A key learning from The Container Store is the importance of hiring the right people and providing them with extensive training. "We focused on getting people who weren't the usual retail people," Boone noted. "We wanted people who would be successful in any organization, and to create an environment where they can be entrepreneurs. We are looking to have a strong culture that's based on their interactions with each other and with our customers."
Will Boone and his buddies succeed in saving the earth? Let's hope so.