Tommy Hilfiger, owned by PVH Corp., has announced two new circularity initiatives — a resale program for U.S. consumers through a new partnership with ThredUP, and a six-month rental pilot in the UK with platform Rotaro.
Both programs are part of the fashion label's "Waste Nothing and Welcome All" initiative, which, among other targets, aims to make Tommy Hilfiger a fully circular brand by 2030. The company views the partnerships with ThredUP and Rotaro as opportunities to gain new insights into different circular business models as it looks "to find a path to scale."
In the U.S., Tommy Hilfiger customers can generate a prepaid shipping label from tommy.thredup.com, fill any shippable box or bag with women's and kids' items from any brand and men's products from Tommy Hilfiger, then ship the items to ThredUP to be resold. The program is run through ThredUP's resale-as-a-service offering, an enterprise solution that allows brands to operate customized resale experiences. Not all items sent in will be able to be resold, but for those that do sell on ThredUP, customers will then receive Tommy Hilfiger shopping credit that can be used in the brand's stores or website.
"This partnership is our latest step on our journey to becoming a fully circular brand," said Esther Verburg, EVP of Sustainable Business and Innovation at Tommy Hilfiger Global and PVH Europe in a statement. "We're excited to launch this program with ThredUP, which helps us create more value out of our existing product and connect with our consumers in a new way. The U.S. market is packed with circular potential and together with ThredUP we're hoping to make a long-lasting difference."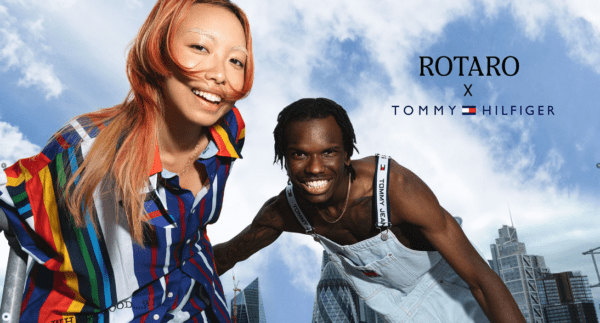 The six-month pilot program with Rotaro kicked off with the first of three phased product drops. The first — themed "Pop Color" — aligns with the British summer and features items from the Tommy Jeans Pop Drop capsule collection, denim items from Tommy Jeans and items from the TommyXRomeo collection that was launched last fall with Brooklyn-based designer Romeo Hunte, according to Fashion Network. The second drop will reportedly feature one-of-a-kind Tommy Hilfiger archive pieces.