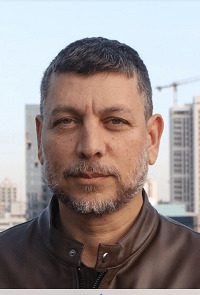 As COVID-19 continues to loom over the globe, retailers are now also assessing guidelines and developing plans to adapt their store experiences to the changing times. But since e-Commerce offered more personalized experiences, this was something retailers had struggled with even before the pandemic hit. Now is the time to start integrating the changes we didn't expect to see in futuristic retail stores. This means reinvention through automation, better in-store data collection and more engaging in-store experiences, in order to reignite business, while at the same time meeting the changing needs of our new world.
Artificial intelligence (AI) and augmented reality (AR) can give retailers the tools they need to transform physical stores into intelligent digital environments that provide employees and shoppers access to mobile applications that will enhance the in-store experience. This includes everything from accessing engaging and customized shopping experiences, employee training, merchandising, and IoT controllers that provide more control of store devices and equipment to minimize physical contact. These applications are already used in retail today and will be even more compelling as retailers begin to open stores with COVID-19 guidelines.
Store Navigation And Product Discovery
Once shelter-in-place orders are lifted, we'll still need to maintain social distancing practices. Mobile apps with indoor AR navigation can help assist by guiding customers to products and hand washing stations, providing critical information in real time as consumers navigate the store, and all while minimizing the need to interact with others. These solutions not only provide a great way to inform and guide consumers, but will provide retailers with in-store data to personalize shopping experiences, customize promotions and create exciting new experiences that will help get consumers back in stores.
Employee Training And Tutorials
There will be a huge need for new forms of employee training as new guidelines for social-distanced customer service and store maintenance are installed, and new offerings like curbside delivery are deployed. AR training applications provide more efficient ways to quickly meet these needs.
Not only is AR more interactive and engaging, providing digital training as employees navigate stores and equipment, but it can also be less expensive than traditional methods, such as sending training teams to store locations. AR content can be created and then updated remotely to keep training and information current as guidelines change, and administrators can monitor, scale to multiple locations and ensure compliance via administrative tools.

AR Merchandising
We don't know how shopping habits or product demand will change in a post-COVID-19 environment, but it will be more critical than ever to test and change store merchandising strategies to accommodate new consumer needs. AR visual merchandising automates manual store planning processes. It can also provide a mechanism to digitally plan strategies and work with store managers to provide step by step instructions (via the AR app) for trying and testing new displays, signage and promotions, without sending out merchandising teams that can't travel. Detailed data analytics can inform which strategies are working, and managers can use remote tools to send adjustments as needed.
IoT Controller
It will be critical to rethink how to minimize the need to touch buttons and devices in a store. IoT controllers can locate and identify any sensor or smart device, allowing store employees and consumers to leverage one mobile application that can automatically pull up the appropriate interface. These can also provide the ability to manage any smart devices throughout the stores without touching buttons or any physical contact.
Data Insights And Remote Management
As more technology is brought into the in-store retail experience, understanding this new surge of data will be all the more necessary. New insights from data would include everything from controlling the flow of people and interactions in each store to informing product portfolios and business processes. AI platforms that embed intelligence into the physical environment provide a whole new level of data analytics, from traffic flows and patterns, product interactions, user behaviors and camera photo streams. Today's solutions can offer this data in real time, helping to inform processes and move merchandise more quickly.
None of these technologies are new, but for the in-store experience to match the level of personalization shoppers can find online, they'll need to be perfected in frictionless ways. The retail experience we all remember needs to evolve, but this need is not novel.
As many of the closed stores begin to reopen, retailers will need these new strategies and to execute on innovation like never before. AI platforms that combine AR can be a powerful tool for retailers as they begin to reimagine the retail store experience.
---
Emil Alon is the CEO and Founder of augmented reality company Resonai. He's a serial entrepreneur, chairman and founder of multiple tech companies in the U.S and Israel in the field of AI-based search engines and machine vision. Focused on groundbreaking technological innovation that can scale, Alon is developing vision with Resonai's technology, Vera, that can potentially reshape next gen SW/HW platforms. He's based in Tel Aviv, Israel.