When it comes to handling the demands of the holiday season, 70% of retail managers feel their teams are "very prepared" for the rush, according to a survey from learning management software provider Bridge by Instructure. However, only 56% of retail employees share the same sentiment, illustrating a major "confidence gap" between both sides.
Much of this gap may be due to a disconnect in the perception of time spent training as the season starts. Employees report spending an average of two to five hours training for the holiday season, while managers report spending six to 10 hours training employees. Additionally, the survey reveals:
66% of managers feel "very confident" their teams will reach their goals for the 2016 holiday season, while only 53% of employees feel "very confident" their teams will reach their goals;

92% of managers feel their organization allows them to hire sufficient holiday help, while only 80% of employees feel their organizations do so; and

Only 3% of managers report they don't offer seasonal training, but 11% of employees report their employers don't offer seasonal training. Another 25% have said they received between zero and one hour of seasonal training.
Managers And Employees Share Similar Anxiety Levels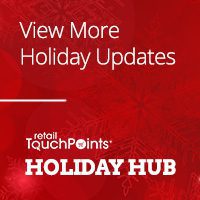 Nearly half of all managers and employees alike agree that the holiday season is chaotic, with nearly the same percentage (48% of managers and 51% of employees) agreeing that the holiday retail season feels unpredictable.
Managers and employees share the same two chief concerns for the holiday season: shoplifting/fraud comes in as the top worry, and the hiring of enough qualified employees ranked second. They have differing opinions on their third biggest concern; with employees citing working on Thanksgiving Day and/or Black Friday and managers focused on achieving sales quotas.
To conduct the report, Bridge by Instructure surveyed more than 500 retail employees and 500 retail managers across the U.S. in October 2016. By measuring attitudes among both employees and managers, the study reveals the psyche of front line retail workers ahead of the 2016 holiday shopping season, and how training and preparation impact their attitudes and confidence.