Editor's note: This is the second article in our series on AI in Retail. Check out the other articles in this series, which includes consumer attitudes toward AI, customer-facing applications, AI's operational impact and unanswered questions about the long-term impact of AI in retail.

If you're pondering whether the rise of AI tools and platforms is driving the end of human store design teams, experts agree: you have no reason to panic.

Make no mistake, platforms like ChatGPT, Midjourney, DALL-E and Stable Diffusion are changing the store design process. But while some believe they are hurting the integrity of design concepts, most users note that these platforms are actually improving team efficiency and accelerating creativity — both of which are crucial for brands working to differentiate their physical environments.
"More than anything else, these tools have already helped as a creative sounding board that can supply all sorts of feedback and insights into our process," said David Title, Chief Engagement Officer and Partner at Bravo Media in an interview with Retail TouchPoints. "Prompts and queries have opened up new paths of exploration and have helped us from slipping into repetitive choices."
While many design teams are still very much in the experimentation phase, tactical use cases have already been realized across the creative lifecycle, including:
Ideation, gathering data and background information to support creative brief development;

Concepting and revision, when initial design concepts are developed and improved; and

Innovation, powered by the trove of data and inspiration-fueling platform algorithms.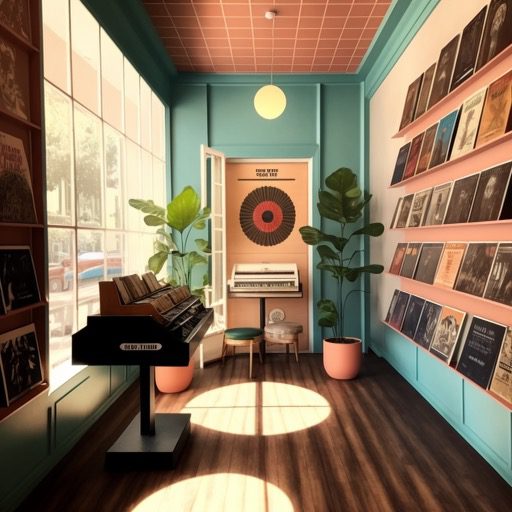 The Same Creative Process, Just More Efficient
A solid creative project needs to run like a well-oiled machine, with a clear schedule, a detailed project brief, numerous sources of inspiration and a high-quality output.

But ask any design team and you'll hear that projects are sometimes derailed, when team members aren't aligned on the vision or constant back-and-forth on concept revisions extends timelines. Sometimes, it takes time for teams to gather all the inspiration they need to develop sound concepts. AI helps streamline that.
"If you look at the process today, we typically get an opportunity through an RFP. Then we sit on call after call, do Miro boards and ideate, go on Pinterest and come up with ideas," said Melissa Gonzalez, Principal at MG2 and Founder of The Lionesque Group in an interview with Retail TouchPoints. "We are focused on being intentional, purposeful and as creative as possible. But you could take that same process, feed a directive into an AI tool and get these outputs in minutes. These tools are just helping optimize how it's being done, and then it's on us to understand the constructability."

Gonzalez strongly believes that these tools are simply taking existing processes and optimizing them — and others agree: Bravo Media uses ChatGPT to flesh out work scopes and schedules and even to develop preliminary ideation for projects. Enzo Vardaro and his team at Artitalia Group take this type of approach. The firm's SVP explained to Retail TouchPoints that AI tools have supported several facets of his team's creative process — from gathering mood board material to creating concept art and jumping-off points for projects.

Platforms' ability to create custom reference images and scene environments based on a series of inputs is especially valuable for teams managing multiple projects at one time. "The quality and variety of images generated is very impressive," Vardaro said. "Something that would normally take days to achieve can be done with a few prompts. AI significantly reduces time spent in a brainstorming phase to generate multiple ideas very quickly over traditional methods."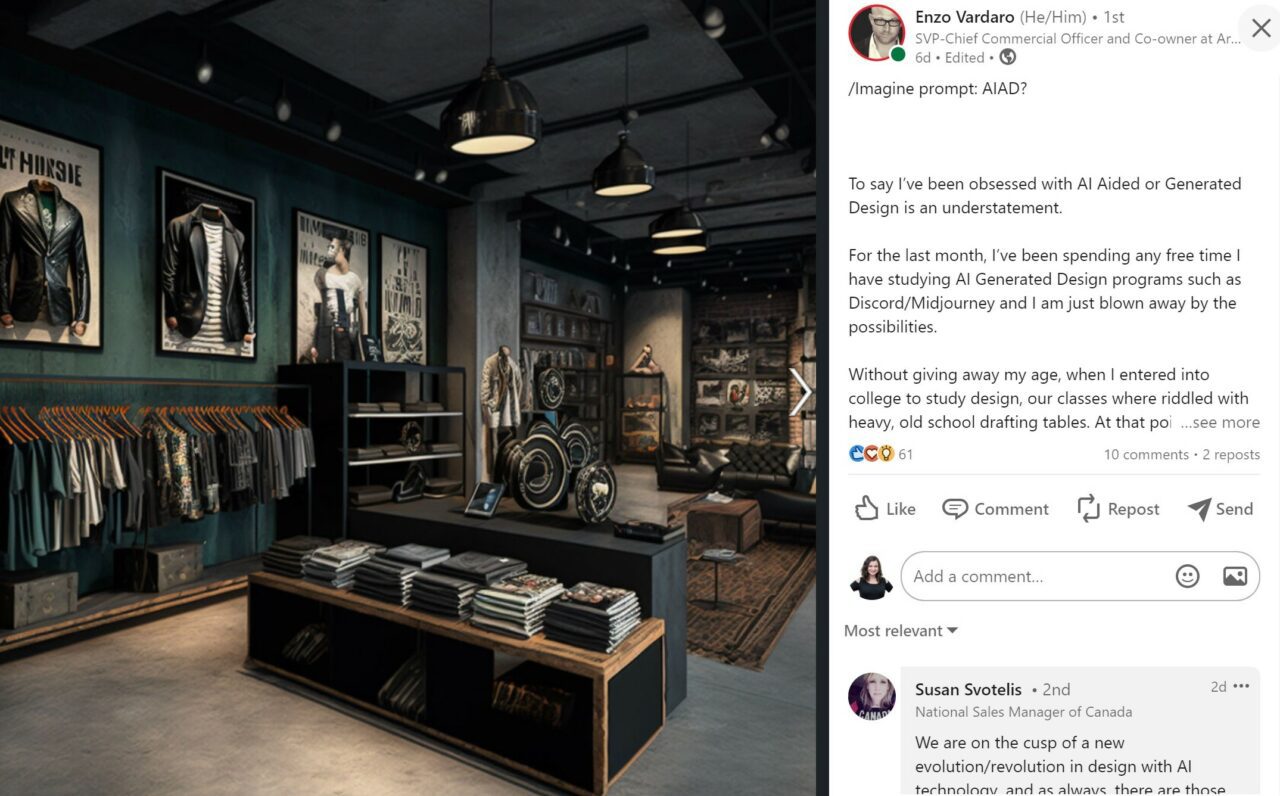 Working the Machine to Your Advantage
However, to optimize the value of AI tools, teams need to learn how best to manipulate them. That means first crafting documentation and inputs that set the algorithm up for success. There is a clear art and science to prompting these tools and their algorithms since they operate using a specific hierarchy of information, keywords and images. The goal, of course, is to "work the system" and get the best possible output.
"If you use too much referential imagery, then [the platform] could over-design in one direction," Gonzalez explained. "But if you build a database or library of materiality, and the things that you can call upon referencing different styles, you still have a vision. The tool just interprets that vision quickly."
Gonzalez and her team also are exploring ways AI use cases can go beyond conceptual design and into more tactical areas, such as architectural drawings and merchandising.
For one test project, Gonzalez was able to produce imagery and develop a project proposal deck with her team in eight hours compared to the typical one week: "I took photos of the store, input them, and told the tool how I wanted it to rethink specific areas. Then I got that conceptual imagery back in a very contextualized way in minutes."
Of course, design firms and internal teams should be transparent about how they use these tools to support their creative process, Gonzalez advised. In many cases, it will be seen as a competitive advantage at both the firm and the individual level. Not only will firms be able to go from idea to concept more quickly, but they also will be able to showcase their ability to adapt and create value in a tech-driven world.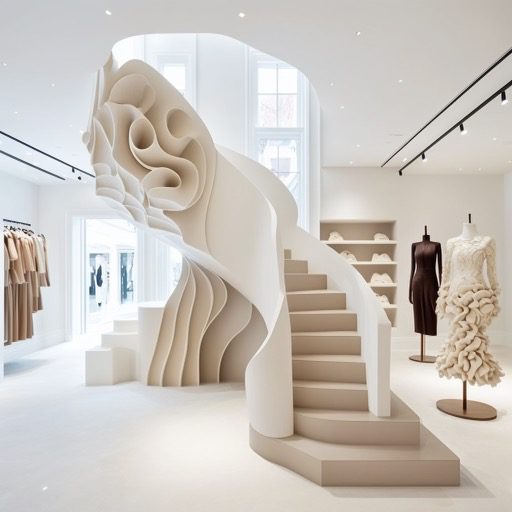 Empowering Teams for Creative Iteration and Innovation
When used intentionally and collaboratively, AI has the power to "open up a whole world of rapid visual exploration," Title said. "This will push all of us to build new and exciting experiences that historically have been well beyond our imaginations."

AI also will empower brands and retailers to achieve innovation at scale. Bravo Media taps generative AI for digital display clients to create responsive and real-time visual experiences for environments. This presents a whole new realm of opportunity for in-store experiences, especially as brands think about curation, localization and personalization.

"Every day, I'm seeing a new rendering concept design out there," said Nicole Pokorny Forster, Senior Retail Strategist for The Lionesque Group, an MG2 studio. "These ideas are high in the sky and they're inspiring brands to think big. And these ideas aren't just hypothetical. When brands do their due diligence, they can learn how to use these tools to have excellent results."

With the promise of ease, efficiency and creativity, teams are responding positively to AI. However, it is up to leaders to establish the proper training and processes that enable teams to use these tools efficiently. At Artitalia Group, "team members were excited to learn and incorporate this technology into their process," Vardaro said. "Learning how to properly prompt an idea to the AI bot may be challenging, but we were able to ease the learning curve with the help of the online community."

As AI continues to advance and tools continue to evolve, teams will need to adapt and improve their processes internally in order to ensure the human touch — and creative eye — are always incorporated. After all, stores are all about forging intimate, genuine connections with consumers, so technology "will never be a threat, just a useful companion," according to Title.

Moving forward, designers' AI prowess also will help them differentiate themselves in their own careers.
"During the hiring process, our goal has always been to look for creative thinkers, employees that are versatile and can look to different mediums for inspiration and to create innovative designs," Vardaro said. "AI tools are yet another medium for them to use and be creative with."
Title agreed, adding that while anyone claiming to be an AI expert is "probably stretching the truth," he would "certainly take a meeting with an AI enthusiast."