PayPal has come a long way from the days when it was known primarily as the way to pay on eBay. Since spinning off from eBay and going public for a second time in 2015, PayPal has expanded its reach well beyond that one digital marketplace to more than 30 million merchants worldwide.
"Mobile technology is transforming payments, making it easier, safer and more affordable for people to move and manage their money than ever before," said Dan Schulman, President and CEO of PayPal at the time of the spinoff. "As an independent company, we see a tremendous opportunity for PayPal to expand our role as a champion for consumers and partner to merchants, and to help shape the industry as money becomes digital at an increasingly rapid pace."
Fast forward to 2022 and Schulman's words show foresight into technologies that most consumers weren't even aware of a mere eight years ago — cryptocurrency, digital wallets and peer-to-peer (P2P) digital payment services have transformed the way everyone from friends sharing a dinner to multi-national corporations move funds. And PayPal is at the center of it all, with P2P payments platform Venmo (acquired pre-spinoff in 2013), its new Crypto Advisory Council and more than 400 million consumers using its services in 100+ different currencies around the globe.
According to Thomas Lai, Head of North America Sales at PayPal, the company's biggest advantage is its name recognition: "We almost have the ability to influence where people shop, because they know that if [that merchant] accepts PayPal, it's safe and secure, and that goes a long way [at a time when] people are more digitally oriented than they were previously," he said in an interview with Retail TouchPoints. "When we have partnerships with these merchants they're trusted brands, so consumers can feel good about shopping with those brands."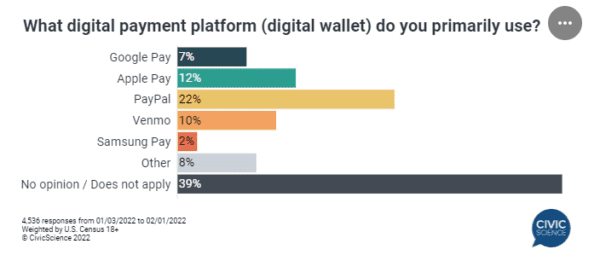 PayPal will need this edge as the world of digital payments heats up, with formidable competitors including Apple and Google snapping at its heels. With the rise of ecommerce, digital wallet usage is growing among consumers, not just for security reasons but also for simplicity's sake when completing purchases online. For their part, merchants are drawn to third-party (non-bank) digital wallets for the chance to avoid dreaded "swipe fees" — the fee that retailers pay to card-issuing banks when shoppers use cards, which by the way both Visa and Mastercard are reportedly planning to raise this year.
As the world of digital commerce and digital payments evolve in tandem, security, loyalty and stickiness are things all retailers are trying to solve for — and according to Lai, removing friction is the key to it all. Lai discussed how PayPal is helping retailers do just that, not only in the transaction phase but across the entire ecommerce experience and hinted at the potential for PayPal to move beyond digital into stores.
Retail TouchPoints (RTP): You recently conducted a study finding that one in five grocery shoppers were unable to check out with their preferred method of payment. What are the implications of not offering alternative payment methods, not just for grocers but for retailers in general?
Thomas Lai: The pandemic caused people to make a lot of changes in the way that they do things, but the one benefit of it was people adapted to the new digital world. Consumers are now more digital, and they've gotten into these habits. Now though, if they can't do things the way they want to, then they just go somewhere else.
For example, what you generally find in most checkouts [in a sector like grocery] are your standard Visa and Mastercard. Digital wallets aren't as prominently available, but for consumers that have moved over to these payment methods, if that option isn't there or it's difficult to use, they'll just leave.
RTP: Consumer adoption of things like digital wallets is still relatively low. What are the benefits of digital wallets over more traditional payment methods, and what will it take to convince consumers to make the shift?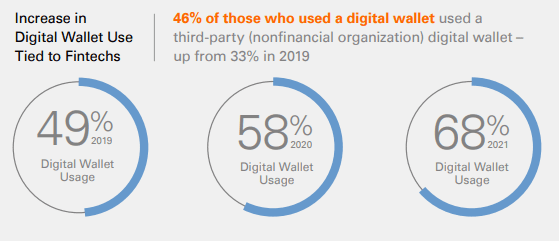 Lai: In today's world I can't emphasize enough that leveraging digital wallets in certain cases is probably the most secure thing you could do as a consumer. For example, the amount of fraud my mom encountered before she switched to a digital wallet [was huge]. She had multiple instances where she had entered her card details and then somehow got hacked. Now it's almost zero for her.
We're in this moment in society where you have different levels of friction for people to make this shift [to digital wallets]. The first is probably just [proliferation of] smartphones. But I think once people see the benefits, they'll take a few minutes to do it. I think many people just haven't seen or understood the actual benefits yet, and that's our next set of work, to help those folks who haven't made the shift understand why they should and what it can do for them in the future.
RTP: What do you think is most important for retailers to have on their radar right now as they look to adjust their offerings to new consumer expectations?
Lai: If you decrease the friction in the checkout process, allow the consumer to buy and shop the way they want to, allow for a rapid delivery experience, you'll get habituation. Those businesses will win over time. That's what we found in [our survey of the grocery sector] — if you've got the right product mix with the right level of shopping experience and the right delivery mechanism, you can win, and I think that will generally be true for retail. And that's why you'll see us over time evolving what we do online into stores as well.
RTP: There's a lot of competition in the digital payments space right now, so what sets PayPal apart as merchants are considering which payment solutions to offer?
Lai: If you look at where we're making investments, we're trying to round out the whole commerce experience. A lot of the alternative wallets will help you at the moment of payment and maybe one step on either side of that. What we're envisioning is giving people the opportunity to use us all the way through the commerce experience.
We have a two-sided network — there's the consumer side of the business and the merchant side of the business. Happy Returns is a great example of an add-on component that we paid money for and that our merchants can now offer as a service. What does that do for them? It allows them to offer a superior experience to consumers without having to make the investment.
We bought a fraud solutions company so that we take care of fraud on behalf of the merchant or in conjunction with their existing services. We acquired a business called Chargehound to simplify and automate returns and chargebacks so that merchants can be more expedient in that process.
We are always looking at these tuck-in type offerings, and you'll notice none of them are very large. I came to the company through the acquisition of Jetlore, which points the consumer to things that they care about. And there's Honey, which is a consumer product that they see — it guides people through a discounted journey to specific merchants. We also bought a company that had a buy now, pay later solution years and years ago. Now it's gone through a rebranding of sorts, and we've rolled that out in many markets globally.
We do all these smaller things that sort of round out the experience on both sides [of the transaction], and it's those services that differentiate us and our merchants that choose to partner with us.
RTP: Since you brought it up, what's your take on the exploding popularity of BNPL in the U.S.?
Lai: So today a BNPL option, at least in the U.S., is what we call pay-in-4, that's what's allowed. I think it's a great option for people who really don't have credit or don't want credit, because it's not a credit product. There's a downside to that though, which is that there's some amount of risk associated with those kinds of things for the merchants.
As an offering in the market I think it's a good thing. Where you have to be a little careful is that you want to make sure you're doing pay-in-4 through someone that's reputable. Some of these organizations are losing money at rapid rates, and if these pay-in-4 companies are incurring massive losses, over time there's some amount of risk to the payments being made to the merchant.
We've treated our BNPL business much like we do our regulated products, so we feel strongly that we have a quality offering and a sustainable business model.
RTP: What about crypto — where do you stand on the viability of that as an option for consumers?
Lai: Today in the PayPal and Venmo wallets you can buy and hold cryptocurrencies and use them as payment methods. We do that without requiring the account holder to 'hold the keys,' [meaning that] if you have a PayPal or Venmo account you can literally buy just a few dollars of Bitcoin or Ethereum or some of the other currencies. We're making it really easy for people to buy and own crypto and then use it as a potential way to check out, if they so desire.