At the start of the holiday season last year, Walmart launched an online Netflix storefront featuring exclusive products and experiences from the streamer's most popular franchises. Now, Walmart is bringing the digital Netflix Hub to more than 2,400 real-world locations.
The new dedicated store section will feature music, apparel, collectibles, games and seasonal items from top shows and films, including Stranger Things, Squid Game, The Witcher, Guillermo del Toro's Pinocchio and Glass Onion: A Knives Out Mystery. New products will drop seasonally.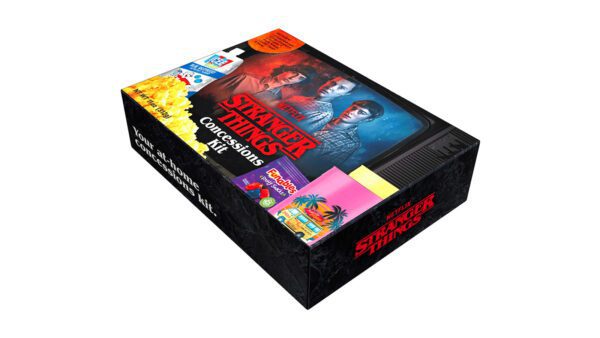 The in-store Netflix Hubs also will feature a number of offerings to help shoppers bring their at-home viewing experiences to the next level, including:
A Netflix Streaming gift card so shoppers can give the gift of Netflix to friends and family who are not already subscribed; and
Concession Kits to help fans create a movie theater-style couch-watching experience with themed items like popcorn, confections and collectible cups.
"I have so many fond memories of perusing the movie aisle looking for the perfect film to watch with my family on movie night, sometimes sneaking a bag of candy or popcorn into the cart along the way," said Frank Barbieri, VP of Content and Digital at Walmart U.S. in a statement. "This is something I thought my kids would never experience, until now. We are so excited to continue bringing exclusive experiences and fan-favorite products to our customers where and when they are shopping."
The expanded partnership with Walmart is only Netflix's latest move into retail, which has also included the recent launches of a multi-title store in LA and a Stranger Things pop-up store in Miami, alongside a host of immersive branded experiences with retail elements.