It took Shopify merchants nearly 15 years to reach a cumulative GMV of $200 billion. It took just 16 months for them to double that figure.
This exponential growth, highlighted by President Harley Finkelstein at the company's Q3 2021 earnings call in late October, came as a surprise to just about no one given ecommerce's recent unprecedented growth. But this particular data point does highlight the somewhat mythical role Shopify has taken on throughout the pandemic, as a champion of entrepreneurship and a challenger to the seemingly unstoppable ecommerce leviathan that is Amazon.    
Like most myths, the truth is much more nuanced. For example, Shopify doesn't really view itself as a competitor of Amazon, said the company's Director of Product Arpan Podduturi. In fact, despite the general focus on Shopify as an ecommerce enabler, Podduturi said offline solutions are an equally critical piece of the company's offerings as it works to build a full omnichannel platform for retail.
"At Shopify retail effectively means all commerce that happens in person or offline," he said. "Even with the acceleration of COVID, the vast majority of commerce is still happening in person, and so when we think about building a 100-year company, [offline] is a huge area of opportunity that we can't ignore."
Podduturi, who joined Shopify four years ago after stints at Etsy and ESPN, spoke to Retail TouchPoints about what SMBs need to do to survive and thrive in the digital age and Shopify's role in the world of modern commerce.
Retail TouchPoints (RTP): So, does Shopify consider itself in competition with Amazon?
Arpan Podduturi: The world of commerce is extremely large. There is a place in the world for marketplaces and the kinds of transactions that happen on marketplaces, and there is a growing and more important place in the world for independent commerce. I think a world without independent brands and independent merchants and local stores is a very boring world and a very boring landscape for commerce.
From our perspective, Amazon and marketplaces serve a very different purpose. Everything we're talking about in terms of growing your brand is predicated on merchants understanding their customers. It is about understanding who your customers are, why they're buying from you, where they are, so you can figure out how you want to grow. What marketplaces prevent is the direct connection between merchants and customers and that's exactly what Shopify offers — we want to offer merchants growth on their own terms.
RTP: Shopify recently released a study on the state of local retail in the U.S.. What stood out to you in the findings?
Podduturi: We've been through a lot in retail over the last year and a half. For shoppers, there's some scar tissue around the pandemic and there's still sensitivity around social distancing. At the same time, there is a deep desire among shoppers to shop locally. There's a sense of pride and solidarity in supporting local, but there's still a belief that shopping local has too much friction around it. People are so used to the convenience and ease of ecommerce, and they are looking for that in their local communities as well. They want to shop local, they just don't want to trade off on convenience.
As retailers start to sell online more, they are finding themselves competing with online marketplaces, and two out of every five retailers in our study said they were having a tough time with that. Larger marketplaces offer convenience and peace of mind — you know that you're going to get it, you know when you're going to get it and you know what their return policies are.
All of that has forced SMBs to adopt some of the playbooks of those marketplaces so they can match on convenience and peace of mind, but they can do that in different ways. Convenience can come in the form of different types of fulfillment options, including getting things delivered or picking up in-store. Oftentimes I don't think consumers realize they can get something faster by just swinging by a local store than getting it shipped to them. There are ways SMBs can compete, but it all really is predicated on them being online and having their systems, in-store and online, work together and complement one another.
We don't feel like merchants and SMBs are fully understanding the gravity of this, how important it is to get your inventory online, and to offer a level of service that's distinct and different from your ecommerce offering. Now more than ever, given how strongly people have leaned into ecommerce over the last 15 months, retail stores have to be doing something different. They have to be offering not just the ability to touch and feel and try on clothes but offering a level of personalized service that you just can't get online, or that it's more difficult to get online.
RTP: Price is another area where it can be hard for SMBs to compete with marketplaces — what can they do on that front?
Podduturi: Price will always be a part of the equation, but the direct relationship with a merchant is also important to shoppers, as is the sense of investing in your own community. It just can't come at such a steep premium that you start to feel like you're getting a raw deal or the value isn't there. Buyers are looking at price, but they're also looking at how it aligns with their personal values, they're looking at convenience and can they get the thing the same day, they're looking at the carbon cost of shipping, they're looking at this whole gamut of issues in making their purchase determination.
RTP: Where do you see social commerce fitting into the mix for local retailers in the coming years?
Podduturi: [Shopify President] Harley has been talking a lot about modern town halls and town squares — the ones of the last century have been physical and they've been built around cities, and the ones of this century are digital and they're built around apps. As that "town hall" develops on Instagram and in their communities, on TikTok in their communities, on Facebook in their communities or on Snapchat in their communities, I think they'll take on different slices of commerce. And fortunately Shopify and our merchants are active participants in all those spaces.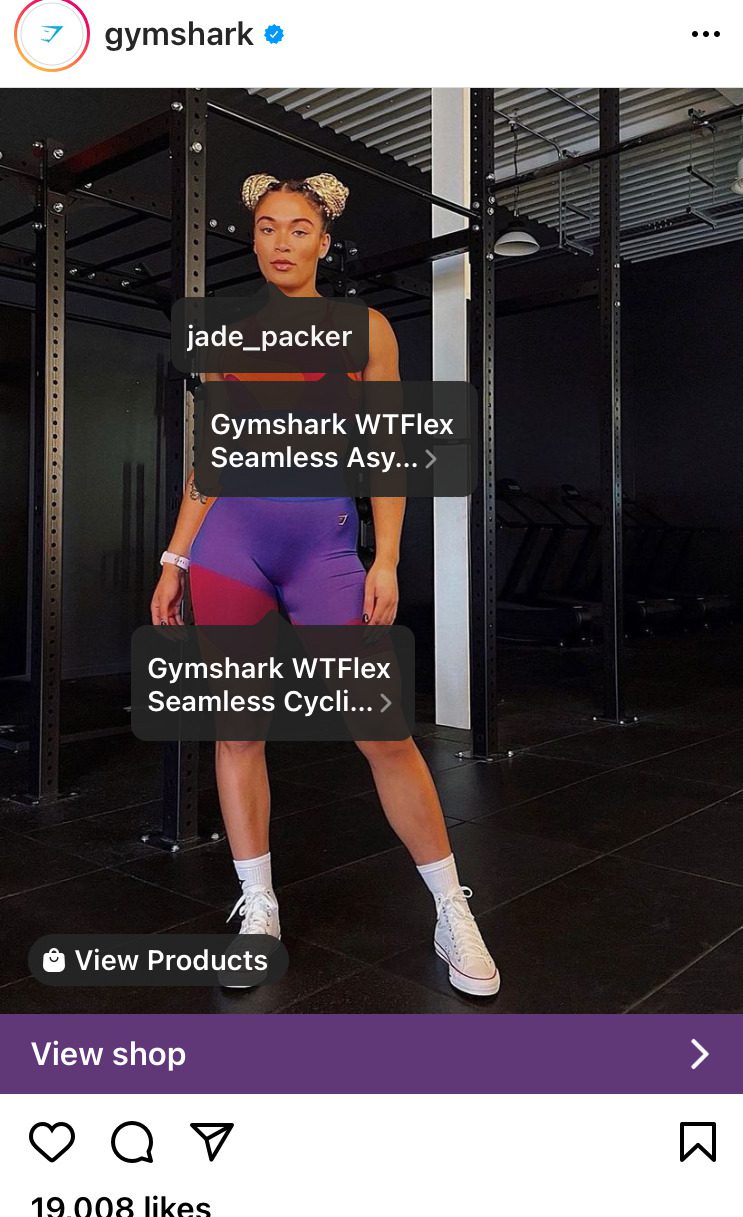 One of the brands that we work with closely and that I think that has done this so well is [fitness apparel brand] Gymshark. They have been able to build a community that is really authentic. They have different strategies for each channel, and each strategy is really tailored for that town hall and that town square. I think you're going to see more and more of this. A lot of the younger startups and Shopify merchants that I speak to look up to the "Godfather brands" of Patagonia and Nike, these mega brands that also stand for a set of values, and they articulate those values very specifically through each of their channels.
Our job at Shopify is effectively to make that possible across all channels without you doing a lot of work. We focus on the commerce and the sales side, so pushing your inventory to all of these places and integrating really naturally, but the marketing and storytelling side — we leave that to entrepreneurs.
We want to basically automate everything that we can automate on the operational side, so they can spend their time doing the storytelling and being salespeople and getting their brand and their values out there. That's something that is very difficult to automate, but every day we see month-one companies with charismatic entrepreneurs who are putting themselves out there and figuring out how they can connect with different kinds of audiences in different kinds of apps. That's the thing that always just floors us, we unlock creativity for our merchants, and they run with it.
RTP: What do you think will be key to success in the new post-pandemic world of commerce that is now taking shape?
Podduturi: Retail is a generational business where a lot of truths have been true for a very long time: have great product; believe in a set of values and share them with the world; and differentiate on customer service. Now, how you do that and where you do that is very dependent on the era in which you sell, but in today's world, I think doing that through digital channels, through your online store and through your retail stores, by working with the biggest discovery channels in the world like Google and Facebook, that's the playbook for any retailer coming up.