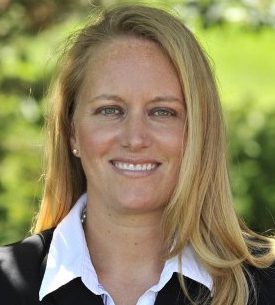 More than half (56%) of digital shoppers say that when buying online, it's important for the retailer to also have a physical store presence near their home or job, according to Stephanie Cegielski, Vice President, Public Relations at the International Council of Shopping Centers (ICSC). This is just one of many statistics indicating that the combination of e-Commerce with brick-and-mortar offers a host of benefits for both retailers and shoppers alike.
The convergence of digital and physical will be the focus of The Halo Effect: The Convergence of Clicks and Bricks at Retail TouchPoints LIVE! @ RetailX, June 25-26 in Chicago. In this exclusive Q&A, Cegielski offers a sneak peek at her session as well as insights into the interrelationship between the brick-and-mortar and e-Commerce channels, including the surprising support for physical retail among Millennial and Gen Z consumers.
RTP: What are some ways that the physical side of retail supports online efforts? And how can online best support a retailer's brick-and-mortar operations?
Stephanie Cegielski: We found in our Halo Effect study that when a retailer opens a store in a market, the web traffic for that market increases by 37%. [The store] creates brand awareness and it creates that convenience — it's another touch point for the consumer. If it closes, the opposite happens, and fewer people go to the web site in that market. It's very front of mind to have that store there, offering something both physical and digital and being present in regard to customer acquisition and retention.
RTP: According to the research, 63% of Millennials feel it is important for retailers to have a nearby physical presence when they make e-Commerce purchases. Are there any particular attributes of this generation driving their interest in omnichannel?
Cegielski: [Millennials] generally are looking for the convenience, but they are also very brand loyal. They want to be able to stay with that brand, so having that local brick-and-mortar store is important so they don't have to think about moving to a different brand if something goes wrong with an online purchase. But mostly it comes down to convenience.
RTP: What are the key role(s) of a mall or shopping center in supporting tenant retailers and retail in general? What are some creative ways they are working with brands?
Cegielski: Some of what we're seeing is that they are creating a different tenant mix. They're bringing in more experiential, more food and beverage and a lot of formerly online-only retailers, and so they're really trying to focus on how to make a great experience for the consumer, which ultimately becomes a great result for the retailer.
Another thing that the centers are really starting to look at is the length of leases. Your typical online-only brand doesn't necessarily want to jump right into a 10-year lease, so they're trying to work with that and trying to create smaller spaces where brands can try out the physical store before making a long-term commitment to it.
RTP: What advantages can newer, e-Commerce focused retailers expect to gain by building out a physical presence?
Cegielski: The first thing is customer acquisition. It's expensive to acquire new customers, and it's difficult when you are on the Internet with a million other retailers. A physical store raises that brand awareness and gets them some additional visibility that they don't necessarily get online. As we see it's been very successful for retailers including UNTUCKit and Warby Parker and even Casper — it's amazing to me that people are buying mattresses online, but they ultimately did really well with it. So it just gives them a different marketing tool to reach consumers with.
RTP: How will the role of physical stores change in the coming years? What are some of the things retailers should do to prepare for this shift?
Cegielski: What will change is the look and feel and the product offerings, which I think is being driven by technology and consumer preferences. So you might see stores going to a smaller format with less physical inventory on-site, allowing the customer to go in to see, touch and feel the items, but then maybe they decide to have them shipped directly to their home as opposed to taking their items with them. I still think the physical store is always going to have an importance, because it offers another way for people to get their goods.
Another interesting thing is that Gen Z doesn't see the mall going away anytime in the next five years, and that 95% of the Gen Z the population goes to the mall every month. So I don't foresee any of that going away, but it will look and feel different, as it should. It's an evolutionary process.
RTP: Gen Z is noted for being more tuned in to technology than any previous generation. What makes the traditional brick-and-mortar shopping experience appealing to these always-connected shoppers?
Cegielski: They are the first digitally native generation, so they spend a lot of time on their devices. That means that going to the mall gives them an actual opportunity to socialize, and whether that's with family or friends, they enjoy that. Three-quarters of them go to the mall specifically to shop, and 56% of them say they go because they want to socialize. That's an important aspect, and it isn't something that is unique to them — I think that we just pay more attention to it because they are a digitally native generation. But malls and shopping centers have always been about community and being the gathering place, and I think we continue to see that even with this very digitally focused generation.