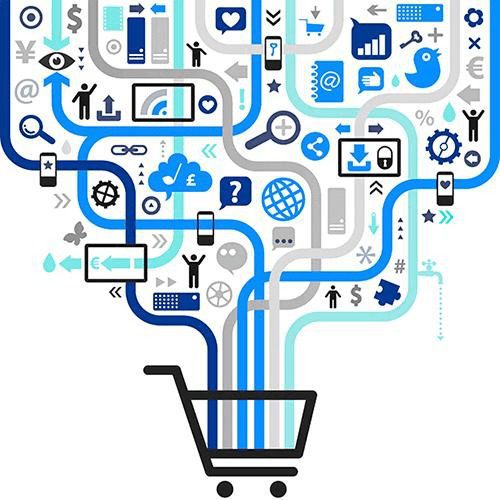 Digital channels influenced up to 50% of all in-store retail sales in September 2014, up from 36% in September 2013. This coincides with the growing number of shoppers who showroom (72%) and webroom (78%).
The 2014 Omnichannel Retail report, commissioned by L2 in partnership with RichRelevance, examines omnichannel data across 100 brands and investigates retailers' efforts to drive customers into stores.
Despite a greater emphasis on omnichannel retailing, only six brands provide real-time inventory visibility online, while an additional six brands offer in-store pickup. As many as 62% of retail executives have cited that customers already expect omnichannel capabilities, and 55% believe their competitors have already made investments in technology to enable these seamless experiences across all channels.
Ensuring inventory visibility across all channels can have a tremendous impact on consumers' buying processes, as it allows them to commit to a purchase before entering a store. In fact, 42% of consumers noted that they are "very likely" to visit a store when they confirm inventory availability online, with an additional 31% reporting that they would "likely" visit a retailer under the same circumstances.
All seven of the big box brands spotlighted in the 2014 Omnichannel Retail survey offer real-time in-store visibility, while 75% of department stores provide this detailed access to information. These figures drop off significantly for the next highest category, sportswear retailers, in which 40% offer visibility through every channel.
Retailers have different strategies for crediting omnichannel sales, preventing them from completely settling on an accepted best practice. Up to 31% of retailers credit the e-Commerce channel for a sale in which a customer buys online, then picks up the order in-store, while 21% of retailers fully attribute those sales to the physical store. Thus far, only 16% of retailers have a single profit and loss (P&L) report that spans across all channels.
There are multiple challenges for retailers wanting to join the omnichannel fray: Half of the respondents noted that they are limited by their company's business model, while 40% said they were limited by a lack of in-store associate training and had difficulty integrating back-end technology across channels.
Click here to access additional information on the report.