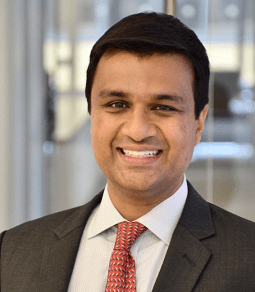 Foot Locker has named Neil Bansal as its first EVP and Chief Strategy and Transformation Officer. He will report directly to Chairman and CEO Richard Johnson and oversee the retailer's global transformation strategy by focusing on the customer, growth and innovation.
Bansal comes to Foot Locker from Constellation Brands, where he served as SVP, Strategy, Insights and Analytics, and he has more than 20 years' experience at companies including McKinsey, BNP Paribas, JP Morgan Chase, Citigroup and Bank of America.
Foot Locker first hinted at plans for a C-suite role focused on innovation and development strategy in November 2021 when it promoted Franklin Bracken to become the company's first-ever COO. Foot Locker is in the midst of a reshuffle prompted in large part by the retailer's biggest supplier, Nike, which has been pulling back on its wholesale business in favor of a direct-to-consumer approach.
In late February, Foot Locker shares took a 30% dive despite steady quarterly sales as the company outlined restructuring plans that would reduce its reliance on any single brand, a strategy clearly aimed at Nike, which accounted for two-thirds of Foot Locker's supplier spend as recently as Q4 2021.
Nike attempted to calm investor fears in its Q3 earnings the following month, with President and CEO John Donahoe saying: "To be crystal clear, Foot Locker always has been and always will be a large and important partner of Nike's and that will continue to be the case." Despite that, Foot Locker is working to fill the Nike gap with announcements of an "enhanced" partnership with Adidas and a deal with Reebok for exclusive styles. Now, Bansal will take up that charge in his newly created role.
"Neil has an exceptional track record of successfully accelerating revenue growth and profitability by focusing on strategy, innovation, corporate development and digital transformation," said Johnson in a statement. "Neil's fresh perspective and deep experience will further accelerate our consumer-led strategies as we continue to expand our customer base and delight them with a broader and richer product offering, and diversify our business across brands, categories and channels."