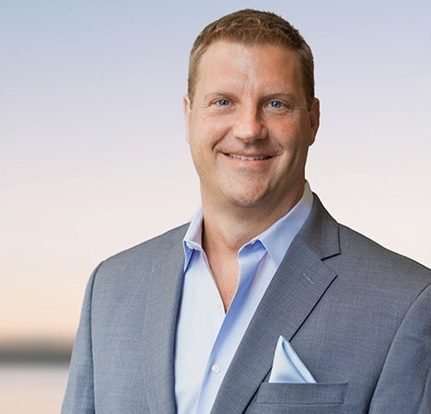 Gen Z are taking their position as an economic force: the generation now accounts for 40% of global sales, according to data from VendHQ. The rise of this first truly digital-native generation is a cause for concern to brick-and-mortar retailers — after all, how often will a group that spends all their time on phones shop in a store?
The answer? With surprisingly regularity, according to Barnes & Noble College (BNC), which found that 88% of students made back-to-school purchases in-store. Yes, these shoppers also are buying online, and their in-store demands might not line up with their predecessors' tastes, but they still appreciate the in-store experience.
BNC has used its direct connection to Gen Z through college campuses to create compelling experiences, opening in-store concepts with more than 75 brands including Urban Outfitters and Lego. The retailer has succeeded in driving 4% top line growth in 2019 alone, along with a 15% increase in unique visitors to its web site.
Ken Wick, VP of Marketing at BNC, spoke to Retail TouchPoints about how the retailer maintains its connection with Gen Z, including through:
Regular polls and reassessments to keep its stores fresh and unique;
Maintaining a complementary mix of digital and physical offerings;
Running more than 3,000 annual events tailored to the specific schedule of each campus; and
Including students as a regular part of store operations.
Retail TouchPoints (RTP): How does selling to college students on campus differ from more traditional retail locations? How is the experience the same?
Ken Wick: What really makes us unique is that when you've seen one BNC store, you've seen one BNC store. Each one is unique, and it really depends on the community, the college and what they're really trying to achieve. We partner very closely with the schools to make sure that we're addressing all of their academic and retail needs.
From a student and a Gen Z perspective, one of the ways we do that is through a very robust student insights platform. We have more than 15,000 students who have opted into a panel we can use for weekly poll questions. They voluntarily opted to do this, which is great, and we use that to optimize our campaigns to understand more about their needs and preferences.
That's one aspect of it, and then the other aspect is that we have an annual student survey. Once again, that's in partnership with each and every school. We dive into finding out what their needs are, from an academic experience perspective to things like driving affordability or accessing course material, as well as the retail experience.
RTP: What do you see as the most important shopping habits of Gen Z'ers that retailers need to keep in mind? How do these shape your strategy in appealing to them?
Wick: Through our research, we learned that brick-and-mortar matters. While they're digital natives, and they live on social media, they really enjoy the social connection and experience of going into a store, immersing themselves, engaging with brands in their own personal way and sharing that with others in-person. What we're trying to do is create social and academic hubs, and that's what we really see: the store as the focal point their journey.
What we are doing from an experiential standpoint is creating a destination. What I mean by that is, not only are we obviously providing opportunities to help them with course materials and supplies, but also apparel and technological good, and even lounge areas and meeting rooms.
We also run more than 3,000 events nationally every single year. These coincide with the academic calendar, so when they go back to school there's something called VIP events — we run hundreds every year. Then you get to midterms and you know they're stressed out from studying, so we run de-stress events that are fun and help them blow off some steam — about 500 every year. This goes all the way through graduation, when we have grad fairs, and we run hundreds of those every year too. It's really about giving students opportunities to come back in and see what's happening in the store.
RTP: You've had a lot of success bringing Gen Z shoppers into your stores. What offerings do you include to keep them coming back?
Wick: According to our data, 88% of Gen Z students prefer shopping in-store. That's based off of when we look at the back-to-school time period, when 88% of students came into the store. Other interesting things in terms of how they select items and how they how they make purchases is that they are certainly value-based from an aspirational perspective, but also from an economic standpoint. They're very pragmatic, so we think that that's certainly something we're seeing from Gen Z that's a little bit different than other generations.
I think Gen Z also wants atmosphere, and they are looking at this omnichannel experience, which is where our mobile app comes into play. Everything that we do with all those colleges and concept stores applies digitally as well as in store. Gen Z is really looking for this connected expectation, where you know who I am at a personal level, you know what my preferences are and you'll deliver that to me — not only digitally but then when I walk into the store. So 60% of students of Gen Z age want online chat and mobile communications in the store.
We have geotargeting in our mobile app, we have a mobile wallet and we give them promotional offers that are tailored and based on their needs. For instance, what is their major? Okay, they're a biology major: maybe they're looking for supplies to supplement their lab work or course materials. Or maybe now that we're getting into the holiday season they want to buy something for mom and dad, or for one of their friends. So we really try to personalize their offers based on behavior, to once again bring them back into the store as well as engage them digitally.
RTP: You obviously put a lot of effort into engaging with students through events and inventory planning. Do they play a role in your operations as well?
Wick: We hire thousands of students nationally across all of our schools, and we have an internship program, including within the marketing team here [at our headquarters] in Basking Ridge, N.J. They are hired from the start of the school year, and then through holiday and back to school again in the winter. We really engage with these students. We have many people who started off as a student, then actually came on full-time after they graduated, either working in the stores or in the home office.
They are obviously also providing consistent daily feedback to the store managers, who then filter it back to our buyers, our general merchandise teams and our marketing teams here in New Jersey. It's a very strong partnership. I think, for us to be successful, it really starts with that customization through local knowledge.
RTP: Colleges let out for the holidays, which reduces foot traffic during the most important time of the year for a retailer. How do you plan to make the most of the holiday season?
Wick: Our approach is tailored based on who's on campus when, so it really comes down to a campus-by-campus strategy and customized marketing approach. What we do is we look at which schools are in-session the same week as other schools, so that's one part of the approach in terms of segmentation. Then there's a physical component, so we'll have promotions that run in-store during that time period. We also run our cyber sales for when students won't be in the stores, as well as the parents and alumni.
We take a very close look at the data and monitor it every day to make sure that that we are engaging our customers in the right channel, whether that's in-store or through e-Commerce and the mobile app.