The bar is high in the land of ecommerce, with more consumers turning to online channels than ever before and bringing with them expectations set by their experiences with tech giants like Amazon and Apple.
To keep up and stand out, retailers must be more than just first-class merchandisers with a great product — they must become tech experts, strategically deploying the latest cutting-edge solutions to constantly evolve all aspects of their ecommerce ecosystems.
But with a seemingly endless supply of new technologies, deciding where to focus and what is worth the investment can be overwhelming, to say the least. A recent ecommerce tech guide published by Retail TouchPoints dove into the latest tech driving the next generation of ecommerce experiences. Here are three that are becoming must-haves for all ecommerce sites:
1. 3D Brand Imagery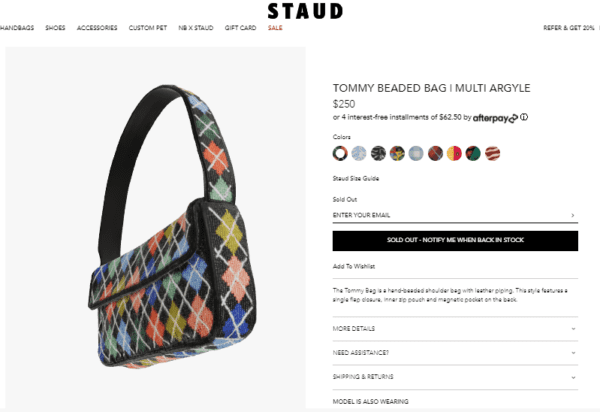 2D just doesn't cut it anymore. For the growing cohort of channel-agnostic consumers now used to shopping from home on their phones (increased exponentially by COVID, of course), a flat lifestyle image of a product isn't enough to click "buy." They want to see the product just as they would if they were in a store, without the hassle of going to a store.
3D modeling technologies already have a proven ROI — for example, Shopify reports that merchants on its platform that have added 3D content to their stores see a 94% conversion lift on average.
The best part is that using 3D models can be a relatively low lift, and even save money in some cases. "If a company designs or manufactures their product, they probably already have a 3D model somewhere that would just need to be reformatted for other uses," said Ashley Crowder, Co-founder and CEO at 3D SaaS platform VNTANA in an interview with Retail TouchPoints "Once you have a 3D model, you can create whatever 2D images you want from it, which can actually get rid of the need for most of your photoshoots."
And here's the kicker — 3D modeling is the foundation of augmented reality (AR) try-on, another thing online shoppers are increasingly demanding. And AR is stepping stone to the metaverse, so by making this one move, retailers can lay the foundation to be ready for many big things yet to come in digital commerce.
2. QR Codes (but Use Them the Right Way)
In the annals of tech comebacks, the QR code certainly deserves a special place. All but dead prior to COVID, it's now hard to escape across America. This relatively low-tech tool has become a very high-performing mechanism for brands to connect more deeply with consumers. Case in point: QR codes will play a central role in Amazon's new tech-driven Style stores.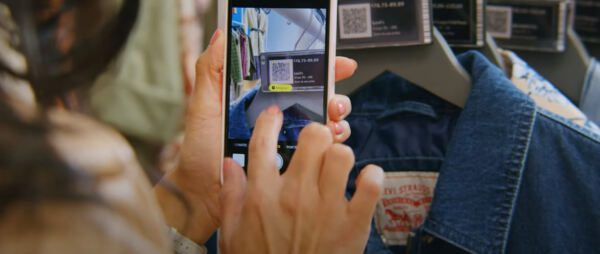 "What I get really frustrated with is brands and retailers are under-leveraging QR codes horribly," Crowder noted. "I'd say nine out of 10 QR codes just go to a dot.com site. For example, I have a Sprite can and the QR code takes me to Sprite.com. Why would I go Sprite.com? I don't care about Sprite.com. With QR codes, there are two things that happen: there's a trigger and there's an experience. The QR codes are the trigger, people now know something will happen. The problem is everyone is under-executing on the experience. We should be making QR codes more contextual, creating experiences that add a digital layer to the physical product."
With sports eyewear brand Bollé, for example, M7 Innovations created QR codes that were integrated into the brand's campaign posters. When fans scanned the images, the eyewear of the athlete in the poster was "ripped off their face and you could essentially try them on virtually," said Maher.
QR codes, when used correctly — that is, in a way that is additive rather than superfluous — can be a powerful tool to engage and convert consumers.
3. Headless Commerce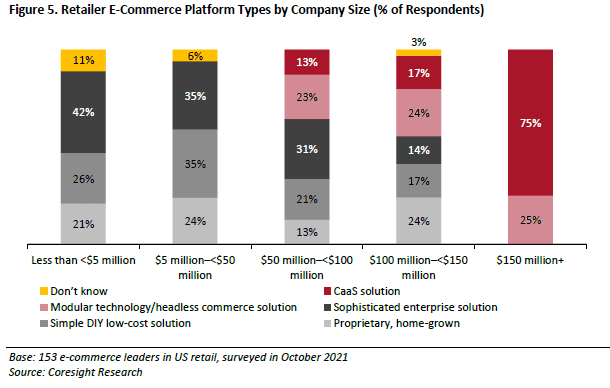 The term "headless commerce" has been making the rounds, especially as more and more startups crop up offering their services to help retailers "go headless." And while the sheer overuse of the term could be enough to make retailers shrug their shoulders and scroll on, there's a reason headless commerce is the talk of the town – Amazon.
"Amazon.com is not a monolithic ecommerce platform, it's made up of over 1,000 microservices," said Tom Litchford, Head of Worldwide Business Development for Retail at Amazon Web Services in an interview with Retail TouchPoints. "They can literally update the Amazon website every second of the day if they want to. On the old monolithic sites you can plan maybe two releases a year because you have to do all this backward migration and testing and making sure everything works together."
The flexibility to make regular (daily or even hourly if you want) updates to your site, add new functionality on the fly through modular plug-ins — and do all that without risking a total crash if something goes wrong — is the appeal. Re-platforming can be expensive though, which is why higher-volume retailers have been quicker to adopt it. Even still, Coresight Research predicts that more small retailers will begin to adopt headless solutions as they look to mimic the capabilities and experiences offered by the bigger ecommerce players.
Download a copy of the Ecommerce Tech Guide to learn more about these tools and other forward-looking ecommerce developments.