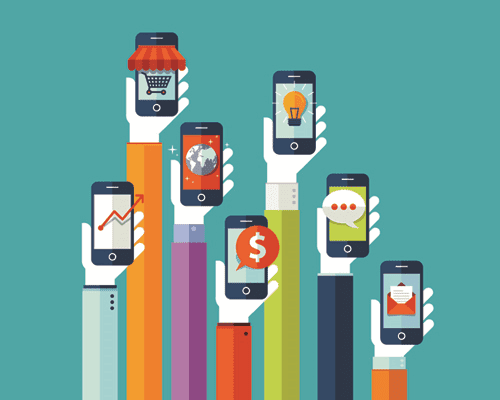 Mobile has become a massive part of the average consumer's everyday life, and as such, retailers have to adjust their experience to the medium. In particular, marketers and advertisers alike must further study the technology to better understand how they should appropriately allocate their budget.
An effective mobile campaign can be a lucrative option for companies that focus on the medium. In fact, mobile advertising generates more than double the sales of its desktop counterparts, according to a report from 4INFO and Catalina. Total sales per 1,000 impressions reaches $29.90 for the average mobile advertising campaign, compared to $13.10 for desktop campaigns.
Although mobile campaigns require half the number of impressions as desktop campaigns (23 million to 46 million), they produce a 15% better Return on Ad Spend (ROAS), bring in an average $2.57 ROAS per campaign.
"We're finding that a lot of retailers are really into targeting consumers — whether they are current customers or customers at other competitors — if they live within a three-to-five mile radius of the actual retailer," said Debbie Wogan, VP of Digital Advertising for Catalina. "We leverage 4INFO and its geolocation capabilities to identify those consumers. If we want to identify a consumer who is a heavy category buyer of shampoo and hair styling products, we can do that and then get them in the store. From there, we can calculate the ROAS and the incremental sales ad drivers."
Education is an important step for retailers and agencies looking to get the most out of their mobile campaigns, according to Tim Jenkins, CEO of 4INFO. Many companies are still uncertain in their ability to leverage solutions to connect mobile ad impressions with offline sales data.
"Today, agencies are compensated to drive digital KPIs such as clicks, and that's not what this is about," Jenkins said. "This is about actual sales transactions. Once the agencies are compensated for generated revenue and not clicks, I believe you'll see a very big uptake on the part of retailers and brands for mobile ad targeting solutions."
Mobile produces eight times as many clicks as desktop, according to the report. However, click through rates have shown no correlation with actual sales lift, so retailers should not be using clicks as a measure of campaign success.
To develop the report, Nielsen Catalina Solutions used the BuyerVision Mobile solution to run and monitor 83 mobile campaigns across seven CPG categories for 59 different brands. Campaign durations ranged from four to 38 weeks, with an average of 11 weeks. Campaigns lasting at least seven weeks tended to produce a 30% to 35% higher ROAS, according to the report. Nielsen Catalina Solutions calculated ROAS using frequent shopper data from Catalina and Homescan Panel data from Nielsen.
Implementing Mobile Advertising Effectively
The report highlighted some additional best practices for brands seeking to optimize mobile advertising campaign planning and development. One best practice recommended brands to target consumers with precision, but not perfection. The report suggests these companies to use past purchasing data and geolocation to target the right consumers, but avoid narrowing the campaign delivery.
"What you buy in the past is really the best indicator of what you're going to buy again," said Chuck Moxley, Chief Marketing Officer at 4INFO. "If you're a category buyer of premium ice cream, you're likely to buy other premium ice cream that gets advertised. Be precise, but don't try to only go after your best customers, because they're also the ones already purchasing from you. Retailers can use that as the base, but they need to add a little softness to that targeting to bring in some of the heavy category buyers that aren't already buying your product. You'll often see the greatest sales lift from people who are interested in the product category that see an ad from a new product in that category. You can have a greater ROAS if you widen that net just a little."
Banner ads are still an effective means to getting a message across on a mobile phone, as long as it isn't just a resizing of a typical desktop ad. In fact, 87% of the benchmark campaigns included in the report leverage a standard banner ad.
"A brand's message has to be very clear," Wogan said in an interview with Retail TouchPoints. "A simple call to action using product images is important, especially when you're launching a new product. We're doing a lot of video campaigns as well, and we're seeing that it really works in combination with new product launches. That 10-to-15 second video spot can be great for driving awareness to the new product, because it actually gives the manufacturer time to showcase it and get their key message points across."