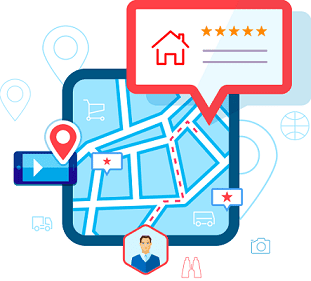 Shoppers are using their mobile devices more frequently to browse and buy. As a result, mobile advertising is motivating consumers to take action throughout the shopping journey.
In fact, 65% of mobile consumers say relevant mobile ads would inspire them to visit the store, according to a survey report from mobile agency Fetch, titled: Engaging The Mobile Shopper.
For the proprietary consumer research, Fetch surveyed more than 300 U.S. smartphone users with various device types, geographic locations and other demographic information. The study focused on three phases of the consumer journey — pre-store, in-store and post-store.
During the pre-store phase, 63% of mobile consumers said they would be more likely to click on a mobile ad that has a coupon offer. Almost half (45%) said they would click on a mobile ad that was relevant to their current location.
Enhancing The Brick-And-Mortar Experience
Most consumers (82%) use their mobile devices to search for items and check prices while browsing in a store. During the in-store shopping experience, consumers are seeking content and information related to a specific product.
To engage in-store shoppers, retailers can use location-based mobile marketing tactics. Of all marketing formats, respondents said they would like mobile push notifications about current in-store promotions (54%), and mobile coupons that are delivered to them while they're in a store (65%).
Keep Customers Coming Back
After mobile consumers leave the store, they want to be engaged in a variety of ways. As many as 56% of mobile consumers want to receive push notifications about products that are relevant to their preferences, while 64% expect to receive real-time assistance regardless of the customer service channel they use.
In turn, the most successful post-store engagement tactics include:
Retarget consumers with relevant and personalized content;
Encourage them to join mobile loyalty programs to receive additional benefits;
Entice them to interact with branded content on social media; and
Offer exemplary mobile customer service.
Click here to download a full version of the report.