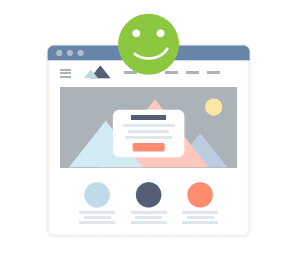 Whether in the U.S., China or Germany, the usefulness of e-Commerce sites and apps — known as utility — is the chief factor driving digital satisfaction for consumers. In the case of U.S. shoppers, 43% see utility as the main driver of satisfaction, above factors such as:
Social engagement (22%);

Privacy (20%); and

Credibility of information presented (15%).
Given consumers' emphasis on practicality, retailers should allocate resources to improving utility, for example by:
Fine-tuning landing pages;

Streamlining e-Commerce and mobile experiences;

Aligning UX with consumer intent; and

Eradicating user hurdles.
Overall, China has the highest Q4 Digital Satisfaction Index (DSI) score of the three countries, at 69.7 out of 100, outperforming Germany at 64.9 and the U.S. at 61.3, according to research from The Intent Lab, a collaboration between Medill Integrated Marketing Communications (IMC) and Performics Worldwide.
The Q4 2016 Digital Satisfaction Index (DSI) measures overall online satisfaction and attitude across gender, race and age through the Automotive, Consumer Electronics, Telecom, Quick Service Restaurant (QSR) and Food Delivery industries, on a 100-point scale score measuring four factors — Trust, Utility, Social and Privacy. The Index surveyed more than 3,000 participants from the U.S., China and Germany.
"It's important to keep in mind that a major driver to digital satisfaction for consumers is digital literacy, which can vary with age and education," said Ashlee Humphreys, Principal Researcher for the Intent Lab. "Marketers need to keep in mind that not all consumers are equally savvy and they can easily become frustrated and overwhelmed. This impacts their perceptions of utility dramatically, which are most important in determining satisfaction."
Privacy remains a major issue for U.S. consumers as retailers aim to understand more about their shopping habits. For example, as many of 90% of U.S. Gen Xers still find it creepy when web sites know information about them. The aggregate DSI privacy scores for U.S. shoppers is 30.3, lower than those for German (44.7) and Chinese (41.9) consumers.
The report recommends U.S. brands consider policies such as cookie-opt in, informational content around data collection policies and safe-site options (e.g. HTTPS) to increase user comfort around personal data collection.