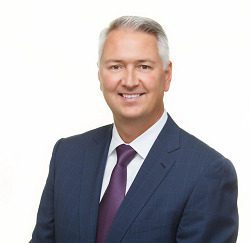 Leading Amazon rollup firm Thrasio has completed a $100 million Series C funding round, bringing the total raised since December 2020 to $1.35 billion. Additionally, Thrasio has hired former JCPenney CFO Bill Wafford to serve in the same role at the company.
Thrasio is probably the best-known Amazon rollup firm, so-called because they "roll up" successful third-party Amazon sellers. Doing well on the ecommerce giant's marketplace is increasingly a sign of selling strength and business viability.
Following recent announcements that Thrasio had closed on almost $500 million in debt financing and $750 million in equity financing, the company made room for existing investors that could not get enough capacity in prior rounds. These Series C-3 investments were made at a 50% step-up in valuation relative to the last round, according to Thrasio.
Wafford had served as CFO at JCPenney since 2019. Prior to that he was the CFO of The Vitamin Shoppe, and he also has held financial leadership positions at Target and Walgreens.
"Bill is the right person to steer our financial organization through Thrasio's next chapter," said Thrasio Co-founder and Co-CEO Josh Silberstein in a statement. "Bill's extensive experience as a leader at multi-billion-dollar global retail and consumer brands and his strong understanding of complex marketplaces will be invaluable to Thrasio as it continues to expand into new geographies and channels."
Joe Falcao will move into a newly created role as SVP, Finance and Treasurer, helping Thrasio scale its treasury, tax and international finance functions.