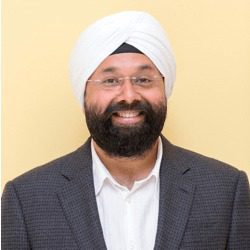 Customer reviews are a tricky proposition. Although online reviews influence 9 in 10 consumers when they make purchasing decisions, they also enable one disgruntled customer to severely impact your product sales or overall business. It's easy to feel powerless as a retailer. While you want to create a community around your brand and enable consumers to share their experiences, you also want your products to be evaluated fairly, and it can be frustrating when a small issue is blown out of proportion in your review section. And make no mistake, reviews do have a strong impact on customer behavior. Nearly three-quarters of U.S. consumers (and 71% of global consumers) consider product ratings to be "important" or "very important" to their purchasing decisions online.
Let's take a look at the issues and benefits that come with enabling online reviews.
The Temptation Trap To Avoid
Good customer reviews have a strong ROI, with 19% of customers saying that they would pay more for products with higher ratings. But different customers look for different things from products, and each product category comes with its own list of factors to consider. In the apparel industry, for instance, customers will take color, style, size, fit, perceived product quality, service and more into account with every potential purchase. And one customer's qualm with a product is another customer's favorite product attribute.
So how do you succeed in a world where consumers have conflicting (and widely broadcast) expectations? A lot of retailers go over to the dark side and wind up paying for positive reviews, or paying to have their most negative reviews removed. In fact, CBS reported that 52% of reviews posted on Walmart.com are inauthentic and unreliable, 30% of Amazon reviews are fake, and around a third of reviews on Sephora's web site also are unreliable.
Yes, there are technologies that do this, but it's also a quick way to lose customer trust in a market that's increasingly geared toward transparency. Moreover, if you ignore the reason the negative review was posted in the first place, you miss out on an opportunity to address the issue. Make no mistake –- buying positive reviews can destroy your business's reputation and relationship with customers.
Letting Customers Tell It Like It Is
The whole point of enabling customer reviews is to create a shopping environment full of trust and open communication. This can be enhanced by enabling product photo sharing, so customers can see their potential purchases in action. It's no secret that consumers value the opportunity to share their experiences: Northwestern University found that displaying at least five customer reviews can improve conversion by as much as 270%! So instead of going over to the dark side when you experience a negative customer review, consider using a platform that helps you identify and address the root cause of the dissatisfaction so you can take action.
Reduce Returns Using Reviews
There is a wealth of information that can be mined from voice of the customer data, from online reviews to customer service chats to call logs. Modern technology has made it possible to synthesize all that data and transform it into actionable intelligence using natural language processing and AI.
Bringing It All Together
Negative reviews don't have to be a negative thing for your business. You can make your negative reviews work for you by addressing the issues that make your customers tick –– increasing engagement and trust by showing your customers that you're paying attention.
Consider the opportunity new technology gives you — the ability to aggregate review data, react intelligently and address individual issues. By making investments in voice of the customer analysis, you can work hand in hand with your customers to create a seamless shopping experience you can be proud of.
---
Navjit Bhasin is Founder and CEO of Newmine. Comprised of former retail and supply chain executives with deep experience in retail strategy, operations, and technology, Newmine seeks to disrupt the returns management market with AI-driven returns reduction solutions. Newmine's Chief Returns Officer® is an AI-powered platform that gives retailers a holistic view of integrated returns-related data from across the enterprise, prescribes corrective actions and enables collaboration.