The profit margin at grocery has always been razor-thin, and now, with online grocery growing in popularity, retailers must add the costs of picking individual orders and doorstep delivery to their already tight balance sheets.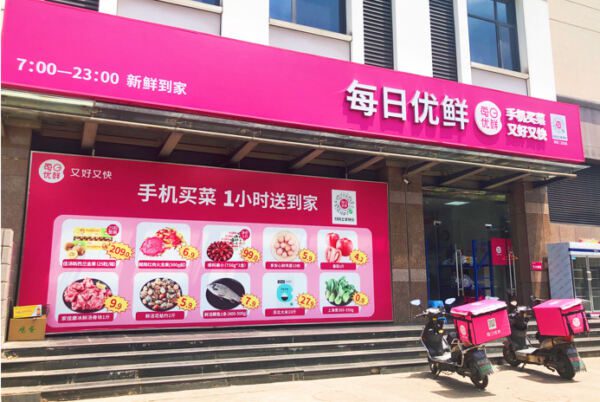 As grocers around the world work furiously to meet consumers' demand for delivery without breaking the bank, Chinese online grocer Missfresh looks to have a winning model. A pioneer in on-demand, hyper-localized delivery, Missfresh averages a nationwide delivery time of 36 minutes for everything from pantry staples to fresh seafood.
As other on-demand grocery delivery services shut down (Fridge No More is no more, nor is Buyk), Missfresh is growing in China and the company's model may hold the key to rapid delivery success:
A network of mini-warehouses and in-house delivery personnel make it easier and more economical to get fresh food to customers fast;
Private label is helping Missfresh increase its profit margins, particularly because the company is focusing on categories that don't already have strong national brands like vegetables and seafood; and
While Chinese customers have gotten used to eating at home after two-plus years of COVID, they still want restaurant-quality food, so Missfresh is moving aggressively into the ready-to-eat meal kit space.
A New Kind of 'Neighborhood Retail'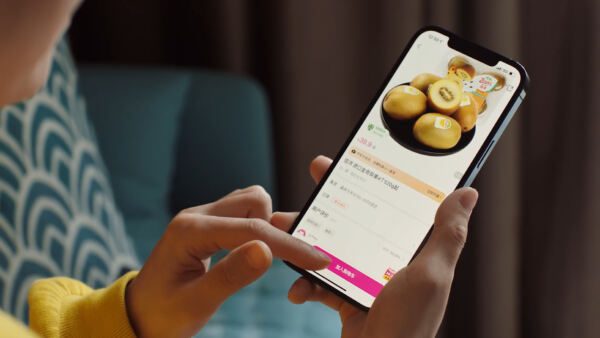 In China small local shops, known as "neighborhood retail," are big business, generating 1.3 trillion yuan (approximately $195 billion) in 2021, according to Missfresh Co-CFO Catherine Chen. It is common practice for customers to shop daily for the fresh produce they need, and Missfresh's goal is to digitize that local fresh food experience with the added convenience of doorstep delivery.
Much as in America, Chinese customers no longer need convincing to try online grocery. According to Chen, online grocery penetration in China was at 20% in 2021 and is expected to increase to 25% this year. In 2021, Missfresh filled 28.7 million orders, most of them small, with an average price per order of 88.40 yuan ($13.89).
"Especially after COVID people are quite used to staying at home and shopping for groceries online," said Chen. "And of course, [online grocery] is quite useful, especially during a COVID lockdown, which we are still having. So many people rely on our network during lockdowns."
Fresh Food Fast with the Help of Mini-Warehouses and AI
Where Chinese consumers do need some convincing, however, is in buying fresh produce online. With neighborhood retail so prominent — many customers are in the habit of shopping daily for the fresh produce they need — it can be hard for them to believe the quality of an online order will be as good as that of their local shop.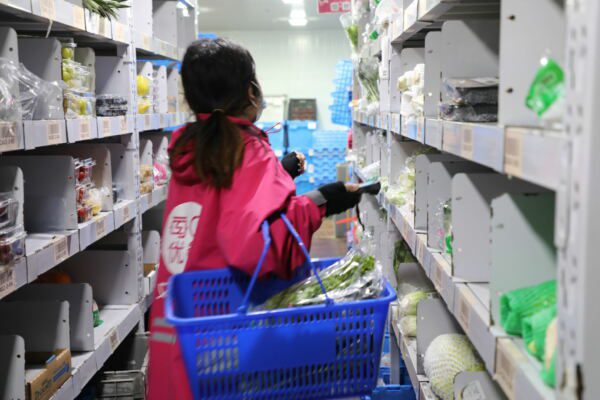 One way to ensure the freshness Chinese consumers demand is speed. In order to deliver orders in less than one hour, Missfresh has built a network of Distributed Mini-Warehouses (DMWs). These DMWs are generally around 350 square meters (just under 3,800 square feet) and feature multiple temperature zones to house a full range of fresh and frozen produce. Some even have live tanks to ensure the ultimate freshness of items like fish and seafood. As of September 2021, the company's DMW network had coverage in 17 of China's first- and second-tier cities.
According to Chen, the company has a DMW within one to three kilometers (0.6 to 1.8 miles) of all major communities in each of the cities it serves. A network of in-house riders ensures orders can quickly be delivered once they're packed, and the dispatch and packing is all coordinated by AI that monitors inventory levels, gives pickers their tasks and plans routes for riders. Just as with a local shop, dynamic pricing is also part of the Missfresh setup as the day (and the freshness of perishable items) nears its end, although in the case of Missfresh those pricing shifts are also determined by AI.
"We'll have different promotions in the afternoon or late evening period to make sure that we're managing a good inventory turnover," explained Chen. "It's all due to AI that we're able to run a fresh produce business in an efficient way with low spoilage rates and good turnover."
This small-scale, distributed warehouse network also helps the economics of the Missfresh business, said Chen: "Our model is lighter [than a store-based model like Alibaba's Hema] because we have smaller-scale dark stores," she said. "You can be more agile, you incur lower costs and you can have better coverage of the population."
Private Label, Highly Local Produce
Another way to ensure freshness is to know the suppliers you're sourcing products from, which is why Missfresh sources more than 90% of its fresh produce directly from its origin. The company currently has a supply chain network of approximately 550 farms, factories and processing facilities across China that eliminates middlemen, allowing the company to both keep costs low and maintain quality control.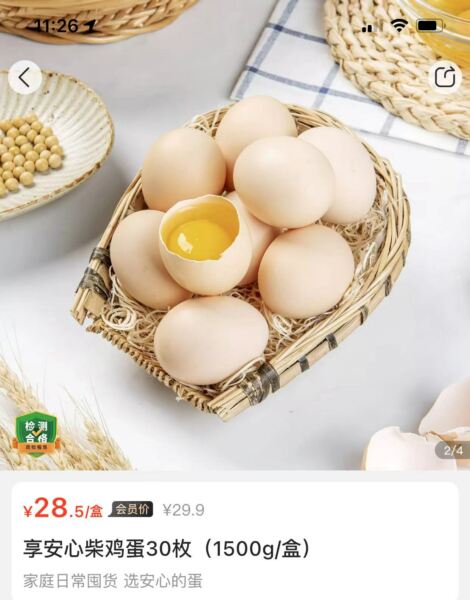 This direct-supply network also has made it easy for Missfresh to deploy one of grocery's most common margin-boosting tactics — private label. Private label offerings are growing increasingly common among online grocers for the same reason they have been popular for decades at traditional retailers. Instead of the 26% profit margin grocers are used to on national brands, private labels typically yield closer to a 35% profit margin, according to a study by Mercator. That extra 9% can make a big difference in a business where net margin typically comes in at around 1% to 2%.
"With private label products we're able to integrate our supply chain capabilities and react faster to customer demand, plus we have better quality control," said Chen. "[It's a win-win] because you can provide the customer with a better price, but also provide the company with better margins."
GoPuff, Thrive Market, Misfits Market and FastAF are among the many online grocers now offering private label products, but Missfresh was a first mover in the space, having launched its first owned brand in 2016. The company now boasts more than 10 different private labels, including Fresh Joy, which encompasses more than 200 SKUs across vegetables, pork, chicken, eggs, baked products and more. The Fresh Joy range has proven incredibly popular, achieving 300% growth in sales from Q1 2021 to Q4 of the same year.
"Fresh produce is different because most fresh produce doesn't have very strong branding," said Chen. "[Most customers] don't feel the need to buy a certain brand of meat or a certain brand of vegetables. But if you put [those products] into a private label category, it builds trust. People understand that it has better quality control compared to vegetables out of nowhere."
Dairy is another big private label category for Missfresh, and Chen said they are now working with their producers to co-develop custom dairy products based on customer insights, such as high-protein dairy offerings.
Forget Restaurants, it's all About Ready-to-Eat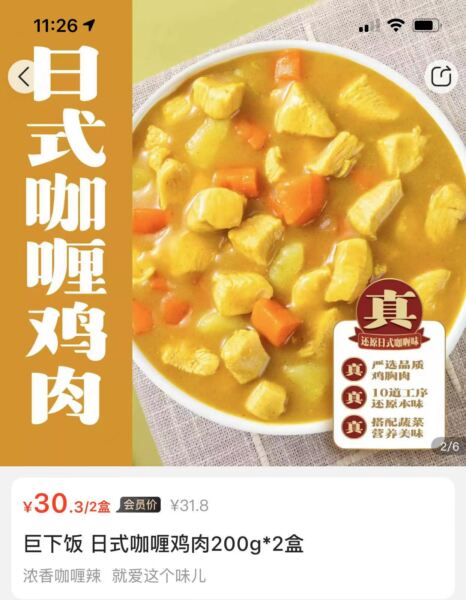 Another area Missfresh is seeing increased demand for is what Chen calls "3R" products — ready-to-cook, ready-to-heat or ready-to-eat meals. "3R is an emerging category in China, as many people are choosing to stay home to eat but also want to enjoy food like what they would get at a restaurant, but there's no brand that has a strong presence yet in 3R," she said.
This makes the 3R category a huge area of opportunity for Missfresh and one the company is moving into aggressively. Its Ready Meals line includes more than 800 SKUS, 100 of which feature premium ingredients and positioning. By the end of 2021, more than 40% of Missfresh's customers had added 3R products to their shopping baskets at least once, and the repurchase rate for paid membership users was close to 70%.
Behind its DMW network and private label plans, Missfresh has many other irons in the fire as it continues to look for new ways to make online grocery work both for itself and its customers. These include a growing network of self-service vending machines, a concierge shopping service for high-value customers, livestreaming events and the rollout of a SaaS solution for traditional grocers to tap into its technology.
"[When we first launched] people thought our business was going to be more like a cash-run business, but we are trying to build a route to make [online grocery] more workable on a unit economics level," said Chen. "As we continue to build our services targeted to Chinese middle-class customers, we'll keep exploring ways to improve our profit margins and reduce our fulfillment expense rate to strengthen our competition barriers."