When Ebay debuted in 1995, it and Amazon were pretty much the only game in town. Fast forward 28 years and Amazon and Ebay are still the two largest marketplaces in the U.S. — albeit in a vastly more crowded landscape. Not only have a slew of new marketplaces launched, but big-name retailers like Walmart, Target and most recently Michaels are adding their own marketplaces. Suffice it to say that competition has never been fiercer, both for marketplace shoppers and sellers.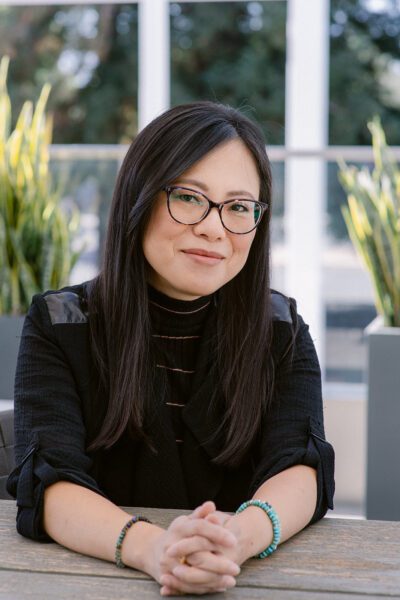 "Anyone who has ever worked at a marketplace understands that, even though it's two-sided, those two sides are very interrelated," said Ebay's new VP of Seller Experience Xiaodi Zhang in an interview with Retail TouchPoints."You're constantly thinking about the buyer and the seller — it's two sides of the same coin."
Zhang, an Ebay "boomerang," rejoined the company in September 2022 after 12 years at a series of early-stage startups, including Gilt Groupe and the marketplace 1stDibs. Now she's tasked with leading the product and engineering across all aspects of Ebay's sellers' journey.
She joins at a pivotal moment. While still a dominant player in ecommerce, competition is taking a bite out of Ebay's lead. The platform's gross merchandise volume (GMV) has been on the decline since 2018 — the company reported $18.2 billion of GMV in Q4 2022, well below the $24.64 billion of GMV it logged in the same quarter in 2018. And active buyers also have been declining, with 134 million reported in Q4 2022, down from a peak of 163 million in Q1 2021.
Sellers (and their products) are of course key to attracting buyers, so it's safe to say the pressure is on at Ebay, especially as marketplaces' treatment of their sellers come under increased legislative scrutiny. For her part, Zhang appears undaunted: "It's an honor to be back at this critical point in Ebay's trajectory," she said. "This is a really important moment, and we're investing more in the seller side than ever before."
Zhang sat down with Retail TouchPoints to discuss those investments and what sets Ebay apart from the competition.
Retail TouchPoints: Given the new landscape that you find Ebay in as you return to the company, what are your priorities for your new role?
Xiaodi Zhang: One of the reasons that I was so excited about the role, and about Ebay at this particular moment in time, is that even though there are so many options out there, Ebay is still unique in the fact that we never compete with our sellers. We're so customer-focused, and we're a very tech- and product-driven company.
Also the platform is very international — we enable cross-border trade and we really have invested a lot in facilitating orders and helping sellers succeed internationally. It's definitely a pivotal moment [at the company], but it's also a pivotal moment to help our sellers succeed at a global scale versus a lot of competitors out there.
As an example, we have launched our Ebay international shipping program to make that process very seamless for our sellers. We provide shipping labels and help take care of all the headaches and paperwork that sellers have to worry about, and we're also able to facilitate the returns process. So we're removing points of friction, whether it's managing returns or managing the importing and exporting process, and it's had very positive feedback from our sellers.
RTP: What aspects of the seller experience do you think are the most critical to get right?
Zhang: When we look at the end-to-end lifecycle and journey of a seller on Ebay, there are a few critical points that we're investing in and making sure are as seamless as possible. To start, it's so important to make sure that the listing process is as easy as possible. For example, we just introduced a new, innovative listing flow for our sneaker category, where we're able to help the seller identify what they're selling very quickly and pre-populate a number of the item details.
And that's just one example of the investments we're making. We want our sellers to know that we are very focused on making the experience as simple as possible so they can focus on all the other stuff that they need to worry about in terms of building their business.
I've been blown away by the amount of time that our organization spends with our sellers — not just the leadership team but everyone from the developers to the product managers and designers. We're always thinking about our customer and our sellers, and we take that into our strategy and how we design.
RTP: With so many other marketplaces out there, do you find that part of the job now is also selling the sellers on Ebay?
Zhang: You know, it's interesting, I've spoken to so many sellers who are so passionate about being part of the Ebay community. Our recent survey of small businesses revealed that 90% of survey participants see Ebay as an important part of their business, and one third of them reported that they wouldn't be able to be in business without Ebay. [Having this] passionate group of loyal customers is one of the more unique things about Ebay that attracted me to come back — if you look at our community boards, whether it's on Facebook or other places, the sellers are actively helping each other, and that's truly unique to the Ebay community.
RTP: Do you think Ebay's longevity in this space gives you an edge?
Zhang: Yes, absolutely. I mean, the fact that we have over 25 years of data means we really not only understand ecommerce and marketplaces, but we also have a lot of information on what can help our sellers succeed. We have so many different types of sellers and so many different segments, and with all of our data, we can build more personalization and customization to help our sellers succeed along their journey. That's one of the key areas we want to invest more in, leveraging that data to help our sellers be more successful.
RTP: Ebay started as a peer-to-peer marketplace, but there's a growing contingent now of professional resellers who aren't inventors working out of their garage or people trying to get rid of something they no longer need. Who would you say is the core Ebay seller today?
Zhang: One of the unique qualities of the Ebay platform is that we do have that wide spectrum of sellers. I've spent some time for instance with Focus Camera, a large, professional seller with a retail and online presence. But there are also many sellers who are just a one-woman or one-man show, managing their business.
We've built our platform to be able to support that wide spectrum of sellers, and I think that's one of the qualities that makes Ebay unique. It comes back to being a platform that's able to scale and support these different sellers. Whether it's someone selling last season's sneakers or collectible items or a big professional seller, they are able to find the support and tools they need.
RTP: The anti-counterfeiting measures in the INFORM Consumers Act [which will require online marketplaces to collect, verify and disclose certain information from high-volume third-party sellers to consumers] will presumably have a big impact on your work. What do you foresee changing on the seller side of the marketplace business as a result of this legislation?
Zhang: Trust is such an important cornerstone of our marketplace, and for Ebay we want to build trust with our buyers. That's actually one of the reasons we recently acquired 3PM Shield, a company that's focused on identifying counterfeits and helping the marketplace be a safer place to shop. We are very focused on making sure that our buyers are able to shop with trust, and this is just one of the investments we've made [toward that goal].
RTP: Particularly because Ebay is lately really expanding into higher-end categories like luxury and collectibles, right?
Zhang: Yeah, definitely. We've also really invested in our Authenticity Guarantee program over the last few years. I spent some time in Salt Lake City recently with our customer support teams, in particular focusing on Authenticity Guarantee, and it's interesting because buyers call in and they're surprised that we're putting in all this effort to make the platform as trustworthy as possible for them. We review each product [in designated categories], we authenticate them and make sure that the items are as described and that they are authentic when the buyer receives them.
RTP: Which other seller segments present a big opportunity for Ebay right now?
Zhang: We're seeing a lot of growth in our focus categories [motor parts and accessories, collectibles, luxury goods and refurbished products]. For instance, things like sneakers and trading cards are not necessarily green space per se, but we're seeing a significant amount of growth and we'll continue to invest in these categories to help them grow even further. It's the nature of Ebay — we have coverage in so many different categories, and we're always looking at opportunities for further growth.