Luxury resale platform Rebag has added a new consignment selling option in addition to its existing "trade" and "buyout" options.
The new offering will give sellers more visibility and control with upfront quotes, pre-approved payouts, fixed commission rates and quick payments. The consignment option is designed for sellers who want to maximize the proceeds for their item, allowing them to reach the highest-selling outcome for their pieces.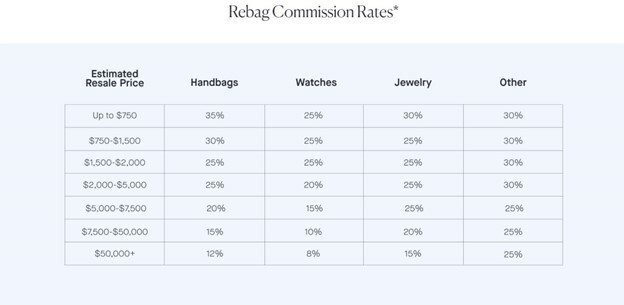 To receive an upfront quote, sellers can either submit images of the item they wish to sell or use Rebag's Clair valuation technology to determine the fair value of their item before sending it in for evaluation. Once sellers complete the valuation process, they will now see consignment as an option in addition to trade and buyout. Sellers who choose consignment will then pre-approve their payout range, ensuring that Rebag will not sell their item below the lowest end of their acceptable price range. Regardless of what the item ends up selling for, the commission rate will not change.
"Our groundbreaking version of consignment comes with disruptive features that are differentiated from others in the market," said Charles Gorra, CEO and Founder of Rebag in a statement. "It is designed for sellers who want to maximize earnings, while retaining visibility and control over the entire selling process. This launch marks our latest step in reshaping the luxury resale market by offering innovative solutions and exceptional service."