Amazon has debuted a new immersive shopping functionality called Amazon Anywhere that allows customers to discover and buy physical products from Amazon within virtual environments such as video games, augmented reality applications and mobile apps. Today, most shopping in virtual worlds is enabled through virtual currencies and is usually limited to in-game digital items, as with the Robux players use to buy apparel and accessories for their avatars in Roblox.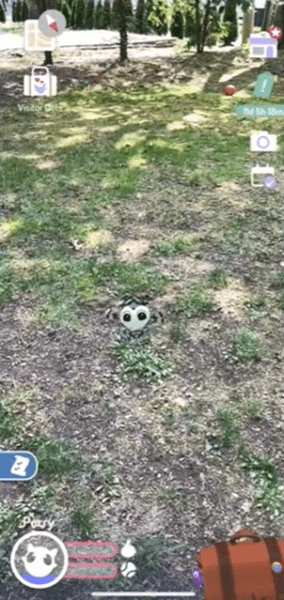 Amazon's new capability is rolling out first in a new real-world AR game from Niantic (the creators of Pokémon Go) called Peridot. Peridot is now available for iOS and Android devices and allows gamers to interact with and care for AI-powered virtual pets.
As they care for their creatures and explore the Peridot world, players can access physical products from Amazon within the game. After linking their Amazon account to Peridot, customers can purchase Peridot-branded products such as T-shirts, hoodies, phone accessories and throw pillows featuring artwork of creatures from the game. Users will see product details, images, availability, Prime eligibility, price and estimated delivery date just as they would in the Amazon app. Players then tap the "buy" button to check out via their Amazon account from within the experience. Products will ship to customers like any other purchase from Amazon, and orders can be tracked and managed via the Amazon app.
"By working with developers like Niantic we are able to showcase new and creative ways for customers to discover relevant products beyond traditional online storefronts, enabling more immersive and engaging experiences both in and out of virtual worlds," said Steve Downer, VP of Consumer Electronics at Amazon in a statement. "We're creating a new landscape for shoppable entertainment and digital experiences while continuing to meet our customers where they are, with the products they love."
Amazon Anywhere is now available to developers and creators of virtual worlds, video games and mobile apps that want to extend their digital experience into the physical world by curating products from Amazon's selection, including their own branded merchandise.
"Never before has it been so easy for our fans to purchase branded physical merchandise directly from within the experience, without ever having to leave the game," said Ziah Fogel, Director of Production for Peridot in statement. "This really brings the Peridot universe to life, creating more opportunities for our players to engage with the brand, and helping to blend the virtual and physical worlds, which is what Niantic is all about."