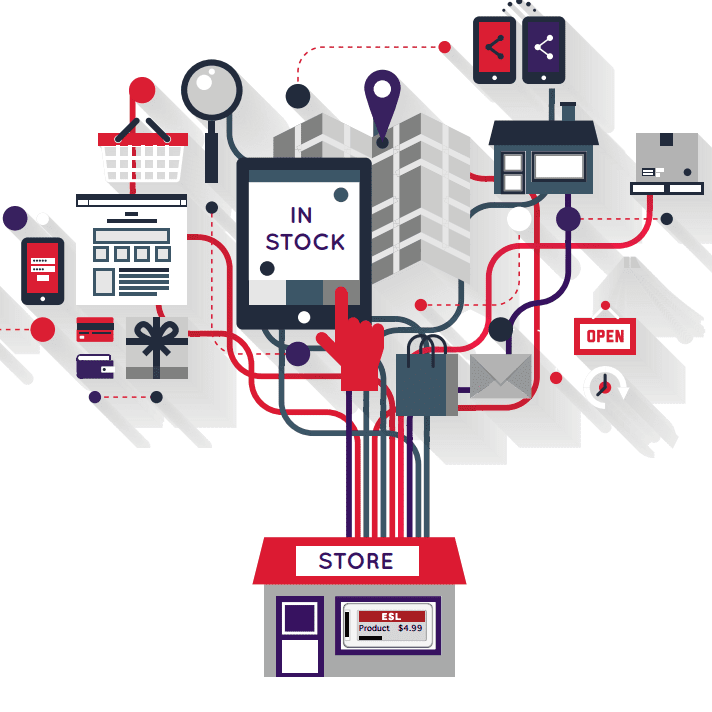 Consumers are shopping online more frequently. As a result, they have come to expect dynamic content and offers, as well as anytime, anywhere access to information. This, undoubtedly, has heightened consumers' expectations of the in-store shopping experience.
American and British consumers identified four key areas in which e-Commerce has risen the shopper's expectations in-store, according to research from Displaydata: Consistency; availability; knowledge and personalization. However, many consumers sense disconnects between their in-store and online shopping experiences.
Supporting this point, 42% of U.S. shoppers think retailers offer different prices online than they do in stores, according to the report, titled: Reinventing The Store Shelf Edge In The Age of Omni-Channel Shopping. More than half (52%) find store stock availability an issue when compared to online shopping. Additionally, 26% think store associates are poorly informed, while 47% think the online promotions they are offered are not available through offline channels.
Electronic Shelf Labels Enable Dynamic Price And Promotions
The reportalso focused on the business value of digital displays and Electronic Shelf Labels (ESLs), which are expected to increase from $268 million in 2013 to approximately $2 billion by 2019, according to ABI Research. ESLs are designed to provide stores with the agility to create and execute new in-store promotions and price changes quickly and efficiently.
Implementing ESLs in stores helps retailers respond quickly to market influences — particularly competitor pricing, time of day and weather. Dynamic digital displays also can show real-time stock information so shoppers don't have to wait to engage with store associates. The displays can direct shoppers to alternative products if the item they are seeking is out of stock.
Click here to download the full the results of the study.