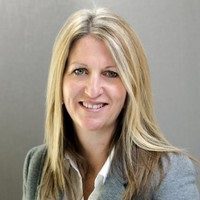 The way consumers engage with retailers has changed dramatically in recent years. Thanks to the proliferation and convenience of online shopping, foot traffic to brick-and-mortar stores has declined steadily over the past decade, with rising rents and taxes and weaker currencies also contributing to store closures and branch network downsizing across most major economies. Online shopping also has evolved, with consumers expecting not just fast shipping or mobile purchasing options but also highly personalized and engaging digital customer experiences.
The New Retail Reality Has Introduced A Myriad Of Challenges
The continually evolving reality of retail is exciting and full of opportunity; however, it's also introduced numerous challenges. For instance, how can the average retailer capitalize on deal-hungry and/or digital native consumers without jeopardizing their online shopping and customer experience? How can retailers differentiate themselves from the established global giants of online retail and maintain a truly unique digital identity, as well as customer propositions that attract and maintain a reliable customer base to their online stores?
The first step to overcoming the challenges brought on by modern retail is recognizing that a new approach is needed. Continuing to rely on the retail tactics used 20 years ago is no longer sufficient. Today's retailers, whether they're new or more established, must deliver personalized, responsive, informed and fundamentally data-driven experiences — both in-store and online. Being able to effectively and intelligently upsell to an individual based on their purchasing history or browsing habits can quickly set a retailer apart from the competition, while combining both in-store and online customer data and analyzing that information cohesively can provide even more valuable and comprehensive insights for retailers to leverage.
Embracing Data Analytics And Overcoming The Data Skills Shortage Is Key
The more tactical next step in retailers' competitive evolution involves moving beyond basic business intelligence tools and embracing data analytics. Not only can data analytics be used to better engage with customers and identify additional opportunities for upselling and cross-selling, the technology also can allow retailers to better understand the state of the market, proactively pinpoint any supply chain inefficiencies and make more informed predictions. Effective data analytics also can allow retailers to track customer interactions, chart the customer journey and drill down to the individual actions that drive clicks, checkouts and sales.
To realistically reap the benefits of data analytics, however, retailers must work to overcome a widespread shortage of in-house data skills. In a recent study conducted by Exasol and research firm Vanson Bourne, it was confirmed that 43% of German and UK retailers are suffering from a lack of employee data skills. This shortage, which is twice the size of other verticals, is severely impeding the expansion and initiation of data initiatives across retail organizations, and it's a core reason why so many data projects fail in retail environments.
Increased investment and focus on data training are therefore key, as well as better deployment of staff to get the right people into data-centric roles. Additionally, it behooves retailers to foster increased data involvement at the C-suite level. CDOs and CEOs are increasingly leading the data charge in other business verticals, so retailers stand to benefit by encouraging these two board-level positions to take a more hands-on role in data strategy, understanding and awareness.
The Growth And Potential Of Automation Underlines The Need For Data Analytics
Coupled with data analytics, automation also can empower retailers to differentiate themselves and thrive amidst unrelenting competition. For example, automation already has introduced new waves of business and routes to market, including scheduled and high-speed delivery of goods to consumers made possible by full or semi-automated picking, packing and warehouse logistics.
Additionally, according to the research report, half (46%) of retailers report that the growth of automation is a motivator to improve the quality and availability of retail data sources within their business. Another 40% confirmed that the adoption of automation has made data analytics fundamental to day-to-day operations, further underlining the transformative impact of successful analytics on retail organizations.
Success Requires Proactively Understanding Customers At The Individual Level
There are clear market and operational challenges today's retail sector can't afford to ignore. Ultimately, leveraging data to be more anticipatory and understand customers at the individual level is the answer. By allowing retailers to offer more productive, personalized experiences both face-to-face and online, data analytics can help retailers remain relevant and competitive over the long-term. Prioritize consolidating data sources into fewer silos, unlocking data in legacy systems and simplifying the tools to mine and analyze data in real time. By doing so, emerging and established retail businesses alike can access the invaluable capabilities data analytics enables, such as automation and predictive insights into ever-changing consumer behaviors.
---
Helena Schwenk is the Market Insights Manager at Exasol. She specializes in technology trends, competitive landscapes and go-to-market strategies and uses this knowledge to keep Exasol's marketing, sales and product management teams fully connected to the wider industry landscape. Schwenk also works as an external spokesperson and writes and presents frequently on the issues, developments and dynamics impacting data analytics technology adoption. She has over 24 years' experience working in the data analytics field, having spent 18 years as an industry analyst specializing in Big Data, Advanced Analytics and AI, as well as six years working as both a former data warehousing and BI practitioner.