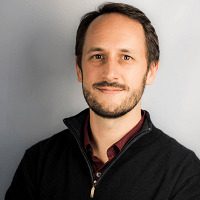 The uncertainty created by COVID-19 and the gradually loosening lockdowns mean it's harder than ever for online retailers to know how and where to focus their energies when it comes to search. But with socially distancing consumers continuing to spend more time online, and e-Commerce increasing in many sectors due to restricted brick-and-mortar shopping, the opportunities are out there.
Doing nothing is not an option, so here are six considerations for building an effective search strategy to help you get through the crisis and come out stronger.
1. Track and target behavioral changes
We have seen dramatic spikes and troughs in search behavior, which is continuing to evolve as the pandemic continues. Initially, searches for "freeze dried food" and "microphone" climbed massively, as people stocked up on staples that would keep for longer and rushed to equip home offices. "Wine delivery" became a heavily used search phrase, and searches for "garden furniture" and "pizza stone" have been spiking as people continue to spend more time in their homes and gardens.
Retailers need to be tracking their onsite activity and interest, as well as using tools such as Google trends to keep tabs on what's trending in their sector. They can capitalize on opportunities by creating, updating and optimizing content that reflects the changes they're seeing.
Another behavioral shift has been informational searches rising as people are at home and online, while transactional searches fell due to consumers' uncertainty over their finances. Hence a sports apparel store might notice fewer transactional searches such as "women's running leggings" and more purely informational searches such as "fitness benefits of running." Creating blogs and educational content to tap into people's current information needs can help retailers build awareness and loyalty that they can harvest when consumers are ready to spend again in greater numbers.
2. Go back to foundational SEO initiatives
While many things are changing and difficult to predict right now, the power of fundamental SEO initiatives remains unaffected. Retailers should prioritize their search efforts around core tasks that can benefit organic search visibility while also having a wider positive marketing impact.
Improving site performance and speed, for example, will not only help organic search rankings but also drive up conversions. Building good topical internal links on your site can improve buyer journeys, and also help search engines crawl your site more easily. And creating and optimizing anchor content and landing pages is good for Google rankings while also improving your paid search quality score to make PPC cheaper.
3. Use paid search strategically
Top-of-the-funnel search terms are less expensive right now, so switching spend to these can help raise your company's profile and reach to help you come out of the crisis stronger.
However, if you absolutely have to cut paid spend in order to conserve cash, then do it selectively and strategically. Can you reduce spend on brand terms that you might already be targeting through organic search? Can you shift spend out of slower segments such as luxury items, and into those that are converting well right now such as sporting goods, home and garden and electronics?
Additionally, make sure your ad copy and strategy incorporates the phrases that people really care about right now — be it "safe delivery" or "curbside pickup."
Above all, keep testing: things are changing rapidly and what worked at the start of the crisis might not work now. Use A/B testing or A/B/C testing to evaluate which content has higher conversion rates and which keywords are successful. In fact, this kind of testing can also inform your organic efforts moving forward.
4. Balance paid and organic search investments
Deciding between organic and paid search is a little like picking favorite children; you naturally value and appreciate both of them for their individual strengths and capabilities.
Obviously, paid search can be helpful in delivering quick wins right now, especially when exploiting sudden spikes in consumer interest for which you don't already have high organic visibility. But once you stop spending, the traffic and sales dry up.
So for e-Commerce businesses that have their biggest quarter in Q4, it might be wiser to hold back a little on paid in favor of organic SEO initiatives that can drive some improvement now, but also generate visibility and traffic that can carry you through the peak holiday shopping season. It's also sensible to hold back some paid budget to invest in seasonal campaigns later in the year when it is more likely to produce a bigger return overall.
5. Pay attention to how Google is changing
One fundamental SEO tactic that every business needs to be focused on is monitoring and responding to the way Google is continuing to update how it delivers search results as the pandemic continues.
As well as adding the sticky side menu for people to more easily access virus-related information on the search page, think of the way Google has expanded the Google My Business listing to allow retail and other firms to clearly communicate with audiences. You can use Google My Business to display messaging about updated delivery or pickup options and adjusted hours of operation, as well as any extra services you may be providing to the local community, for example.
Google has also opened up Google Shopping to free product listings, allowing merchants — many of which may have been struggling in the crisis — to sell via the Google Shopping tab without paying for Product Listing Ads.
Looking ahead, Google has already signalled that it plans to take account of additional factors related to page experience to help it determine organic search rankings. This change is due to hit in 2021, to give businesses that are currently focused on the impact of the pandemic time to prepare.  
6. Don't sack your agencies
Even if you need to cut spend with external agency partners, whether that's paid search specialists, technical SEO firms or content agencies, don't sever the cords entirely. Keep leaning on their expertise even if it's on a reduced budget. You will need their experience of your brand and your market to bounce back quickly in future. Remember there is always a cost to identifying and appointing a new agency — not to mention the learning curve as they try to get up to speed.  
Much of what we do, including how we work, play and buy goods and services, has shifted massively during the pandemic. With many aspects of our daily lives being conducted digitally and virtually, search has played and will continue playing a major role. Any retail business that wants to be in a position to come out of the crisis and be ready to maximize opportunities when things start to improve will give itself a better chance by devoting time and resources to building an intelligent search strategy.
---
Tyson Stockton is the U.S. Vice President of the Digital Strategies Group at Searchmetrics. Over the past 10+ years, he has driven success in SEO & Digital marketing, in roles both in-house and externally with some of the top online businesses. Over the last 4+ years at Searchmetrics, Stockton has led Fortune 500 companies in utilizing search data to drive SEO and content strategies. Stockton leads the Client Success, SEO & Content Services, Account Management, and Data Services teams at Searchmetrics.